Video is the #1 way people want to consume content today…
But what's the #1 way to deliver it to them?
As a business owner or entrepreneur, you probably recognize that video can be a valuable tool for business.
The only thing left to do now is figure out the best way to use it!
Before we get started, here's a statistic you'll want to check out:
In 2019, there were over 2.6 billion online video viewers. By 2023, that number is projected to reach over 3.1 billion. 
In this article, I'll make sure you're prepared to meet that demand by showing you the best way to incorporate video into your business model.
Let's go…
The 2 Best Ways To Use Video In Your Business Model
Video is rapidly becoming an integral part of every solid business strategy, and here's why:
It's the absolute best format for conveying a complex message in a way that activates people's senses, making it a powerful tool.
Take a look at the 2 ways to use video in your business:
Video used to market a product or service
Video used as the product or service
I'll go into a bit more detail…
Video As A Marketing Tool
You can use video to market a product or service in the following ways:
For advertisements, product tutorials, or testimonials.
To create specific positioning for your brand.
In action, that could look like a product tutorial on social media platforms like YouTube or Facebook; or even a video interview with a company CEO.
Content creators like Casey Neistat do product reviews like this all the time!
So why does this approach work so well?
Because people like to see the stuff they want to buy and the people they want to buy it from! It's also effective for building credibility and trust with an audience.
Now that you understand why video is a powerful tool for marketing and promoting a product or service, let's move on to using video as the product or service…
Video As A Monetization Strategy

Positioning video as the product or service gives you the opportunity to promote your brand AND generate even more revenue along the way.
You can achieve this by creating and charging for premium access to videos related to your niche and relative expertise. This is called video monetization.
Sounds appealing, right?
As a business owner or entrepreneur, there are a couple of directions you can take to get started on your video monetization strategy…
You can give people free access to your videos on a platform like YouTube and earn ad revenue. This is known as AVOD, or advertising video-on-demand. (Unfortunately, this method takes a big audience to make it worth your while…)
Or, you can charge people for access to your video content on your own video-on-demand (VOD) website.
You can even go a step further by charging for access to your subscription video-on-demand website (SVOD). With this strategy, you can charge a subscription fee and generate recurring revenue.
Heavy hitters like Netflix and Hulu earn big bucks with the subscription model, and it's about time we recognized that small businesses can do it too. If done right, you can turn video content into a strong revenue stream, or even your primary source of income.
Flying TV is a Uscreen client that branched out beyond their magazine roots to launch a streaming site full of aviation content for their subscribers.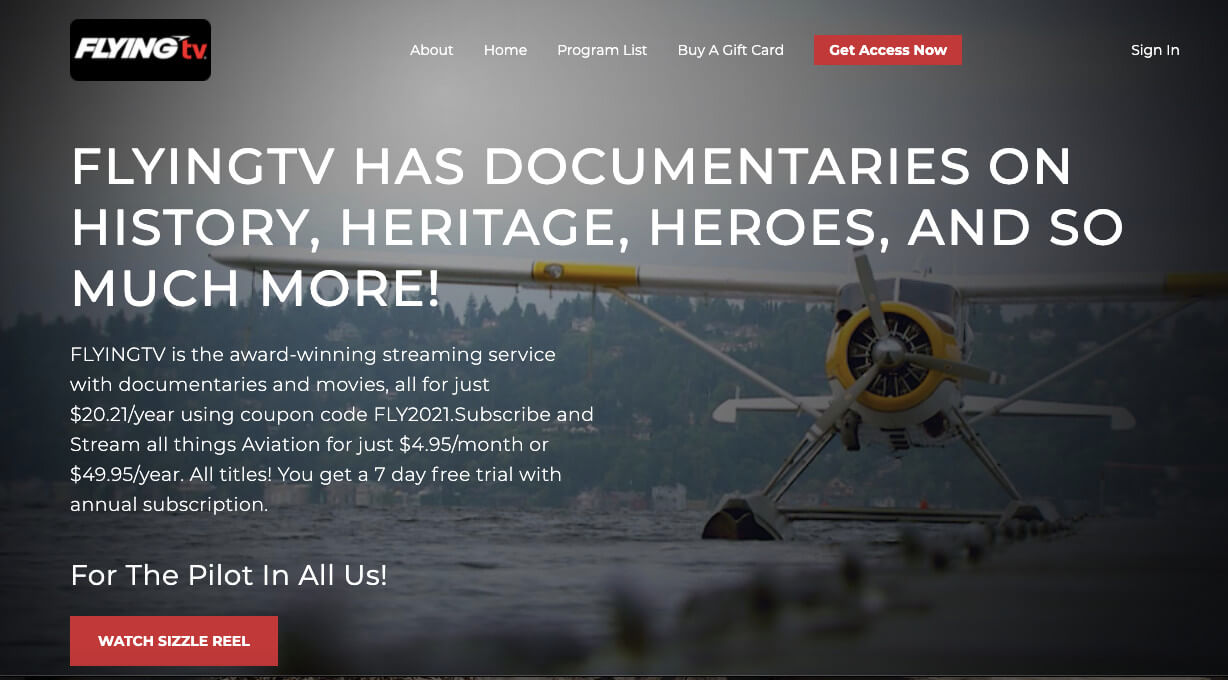 They're an awesome example of how it's possible to grow viewership and create a solid, second revenue stream with niche entertainment videos!
As pioneers in the video industry, we think the best and most sustainable way to generate recurring revenue with video is by selling access to your video content on your own video streaming website.
Read on to find out how seamlessly it can be integrated into your business model…
2 Business Models For Your Video Streaming Website
Video streaming sites are ideal for everyone…literally everyone.
Whether you have a brick-and-mortar storefront to maintain or a completely virtual business–a video streaming website can be your best friend.
Here's how it might look:
1. The Digital-First Business Model
This video business model is online only. With this monetization model, your video streaming website full of premium content is the entire focus of your business.
Our Uscreen customer, Playit, did this by launching their streaming site dedicated to online music lessons.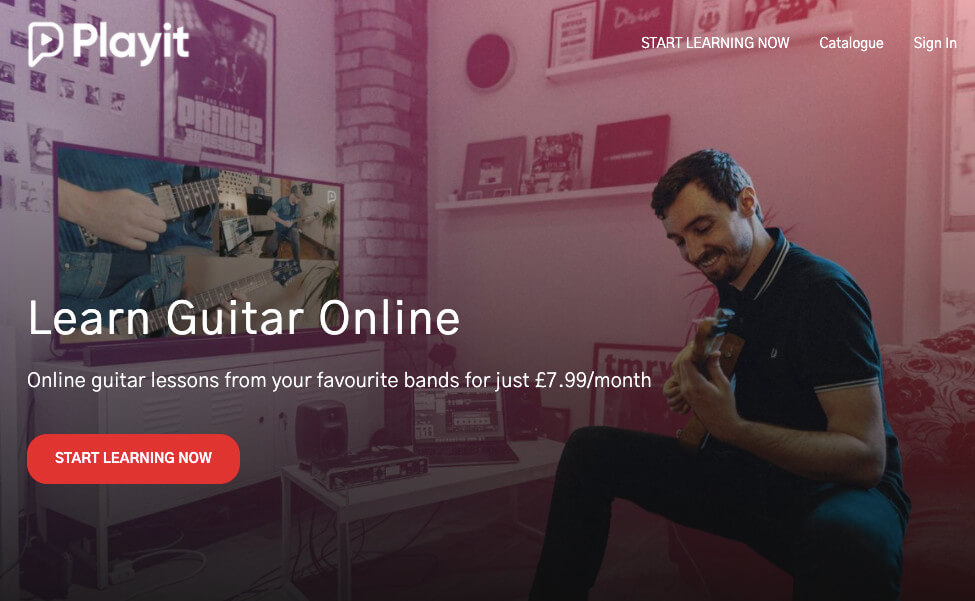 With no in-person lessons on offer, video is at the center of their business model. Despite being only one source of income, their website's subscription pricing structure gives them a recurring stream of revenue.
That can be a decent chunk of money every month!
2. The Hybrid Business Model
If you have a brick and mortar business that could also benefit from an online video website, this one's for you.
While video isn't necessarily at the center of your approach, a virtual add-on to your in-person offering creates a more premium experience for the customer.
Take the fitness industry, for example.
In 2020, the hybrid business model helped gyms and studios across the world stay in business when shutdowns and lowered capacity became necessary.
For example, Humming Puppy is a Uscreen customer that benefited from this approach by building their own video streaming website.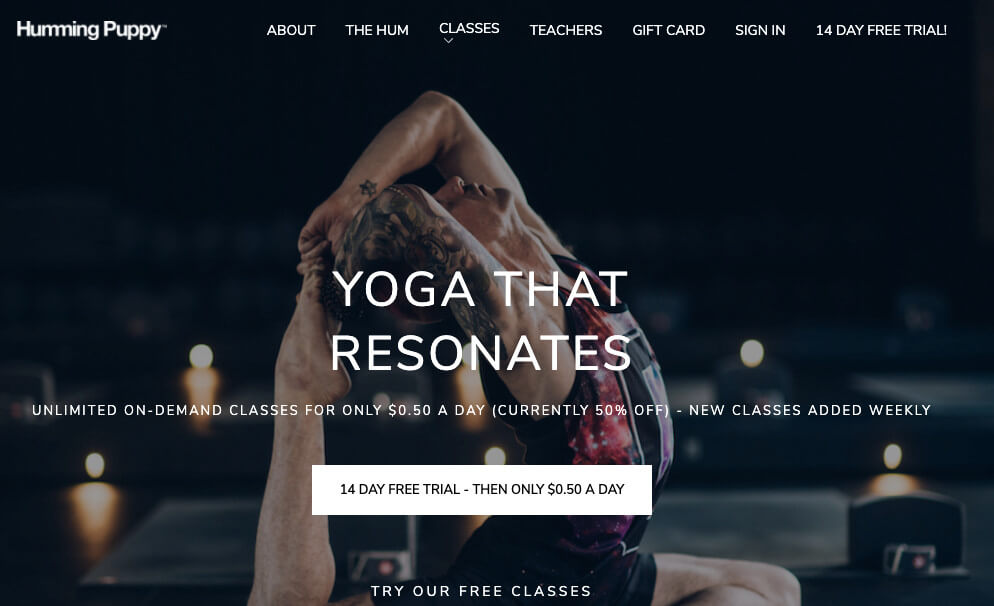 After COVID-19 devastated their business, Humming Puppy needed a way to continue reaching members with their world-class yoga and meditation sessions.
Now that in-person classes can resume, the hybrid model also allows their members or subscribers to choose between joining in person, or even a live stream if they're on the go.
It's really just the best of both worlds…
The Takeaway
As you can see, video is super versatile. There are a number of different monetization options, but the most profitable and sustainable way to get started is by launching your own video streaming website.
Want to learn more about how to go from business to video business? Check out my YouTube channel or visit pjtaei.com.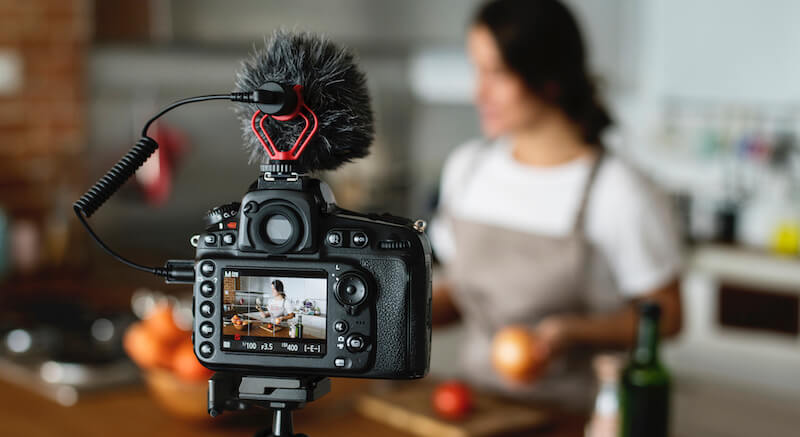 How to Sell Videos Online and Make Over $5k a Month (For Real)

The post Video Monetization Strategies: Where Does Video Fit Into Your Business Model? appeared first on Uscreen.