A great live streaming setup doesn't have to be expensive. If you have the right equipment, you can produce high-quality live videos while staying within your desired budget.
But with so many different options, how can you determine what the best budget-friendly video streaming equipment is?
This blog post will walk you through our recommendations for the best affordable live streaming equipment.
Affordable video streaming gear recommendations
Before we dive into our recommendations, it's important to note that our goal isn't to provide you with the most affordable live streaming equipment recommendations, but instead the best live streaming equipment at an affordable price.
Sure,  you can find cheaper deals or splurge on expensive high-end equipment, but our picks are focused on getting you the "best bang for your buck."
With better equipment comes better-quality live video, which can ultimately help you recoup your equipment costs by monetizing your live streams. You can generate real value for your live videos by creating high-quality content and making it available in various ways to your audiences — like subscriptions, pay-per-views, rentals, lifetime access, bundles, and more.
Camera
Live streaming video cameras can be expensive, but you don't have to pay a ton to make great quality videos. Some of the best cameras for live streams are ones that you probably already own. iPhone and iPad cameras offer amazing quality and a familiar, easy-to-use interface.
As with all iOS devices, the newer the model, the better the camera quality. The iPhone 12 Pro offers the best video quality featuring the Pro 12MP camera system, while the iPad Pro 12.9 inch (5th generation) also features a 12MP camera.
While the newest models offer the best video quality, older iPhone and iPad models still offer high-quality cameras, so don't feel like you have to go out and buy the latest model.
Tripod
In order to stabilize your camera and prevent unwanted movement, you'll need to invest in a tripod. One of the best affordable tripods is the Manfrotto PIXI Mini Tripod with Universal Smartphone Clamp. Not only is this tripod budget-friendly at $28.25, but it also comes with a universal smartphone clamp so you can use and stabilize your iPhone if you decide to use it as your camera.
The Manfrotto PIXI Mini Tripod is also super lightweight and durable, making it portable and travel-friendly.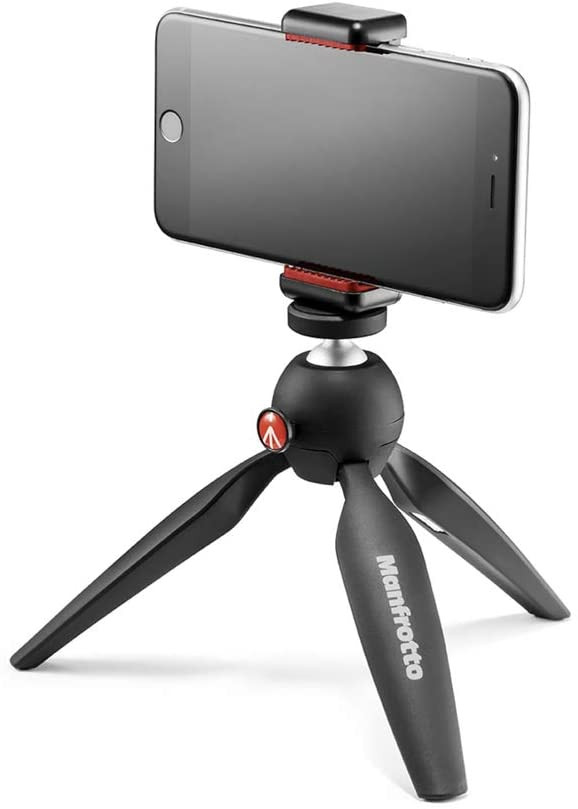 Gimbal
For live streams that require your camera to be on the move, gimbals are the perfect tool for stabilizing your camera and steadying the shot. Our pick for the best affordable gimbal is the DJI Osmo Mobile 4 (AKA DJI OM 4).
At only $149, the DJI Osmo Mobile 4 eliminates shakiness and features Active Track 3.0 technology that allows you to easily capture footage of any fast-moving action. Plus, it has a ton of other awesome features like Dolly Zoom, Sport Mode, Slow Motion, and more that can help you capture the exact shots you need for your live streams.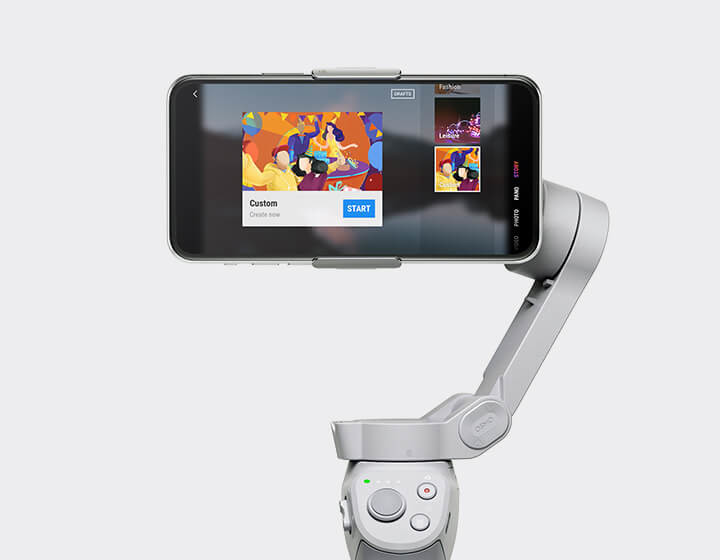 Case
If you plan to use an iPad as your live streaming camera, we recommend investing in an iOgrapher Multi Case to reduce the shakiness of your video. The iOgrapher Multi Case is $59.99 and is compatible with a variety of different iPad models. It also features two sturdy handles for stabilization, as well as the ability to attach external lenses.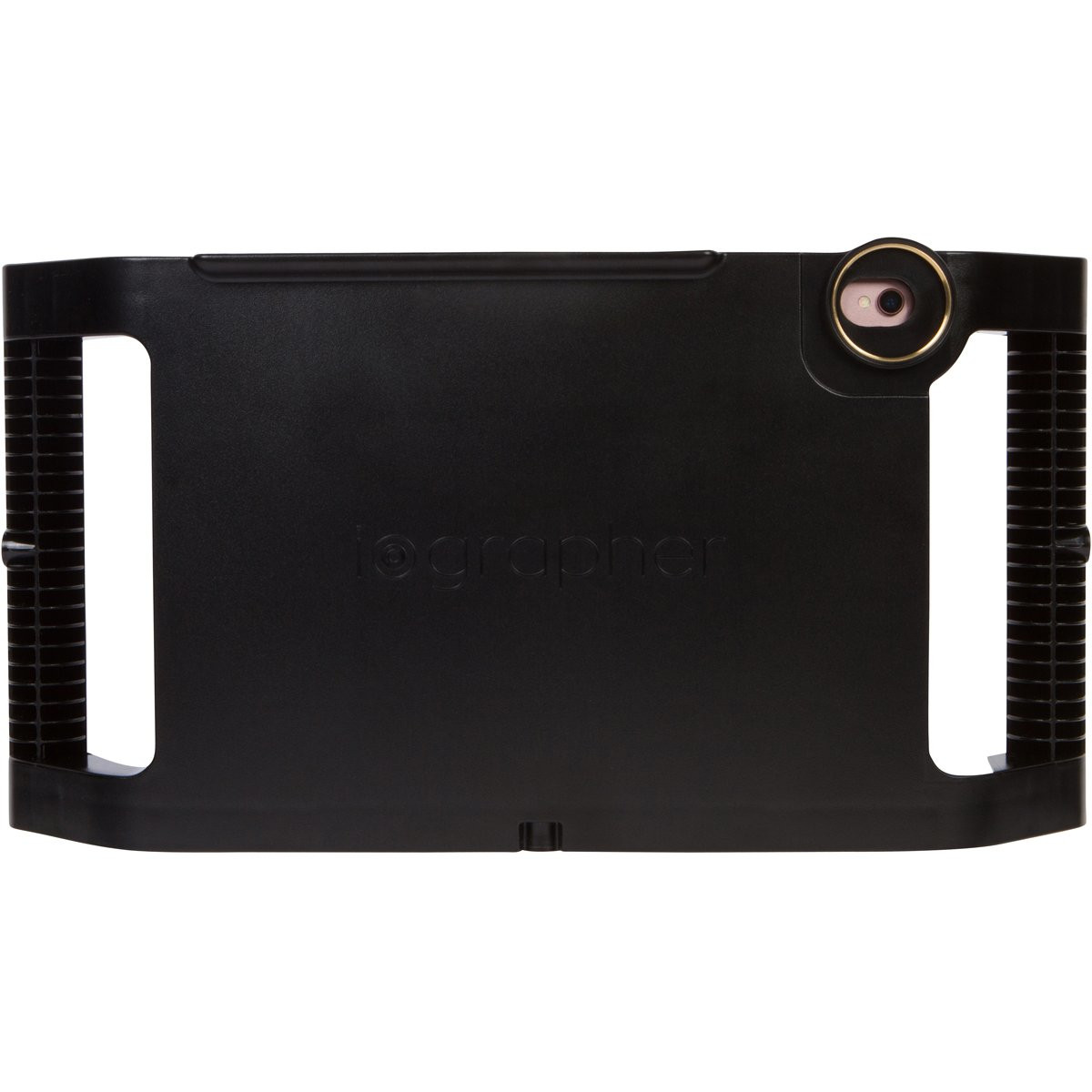 External microphone
The importance of live streaming sound quality can't be stressed enough. If your live stream has low-quality or muffled audio, you risk having viewers tune out. Investing in an external mic can help ensure that your live video streams feature professional-quality sound that keeps viewers tuned in and engaged.
Our pick for the best affordable external microphone is the Behringer C-2. The Behringer C-2 Microphones are a popular choice for musical recordings and podcasts, but they are used by a variety of live streamers and broadcasters. They're sold in pairs and are only $49. They're ideal as main or support mics for live streams of all kinds, whether in the studio or on the go.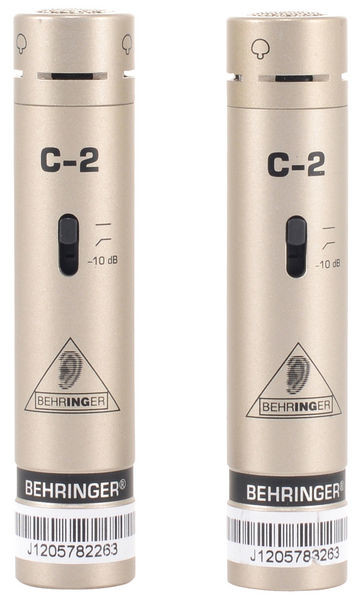 Audio mixer
When using multiple audio sources or external microphones, you'll need an audio mixer. The Allen & Heath ZEDi-8 8-channel Mixer comes with great value at $190. It has superior sound quality and a built-in 2×2 USB audio interface that lets you easily connect two microphones or two mono line-level signals to record and playback 24-bit/96kHz audio through USB connectivity — eliminating the need for a separate interface.
If you plan to use your audio mixer with an iOS device, make sure you have an Apple brand USB adapter handy.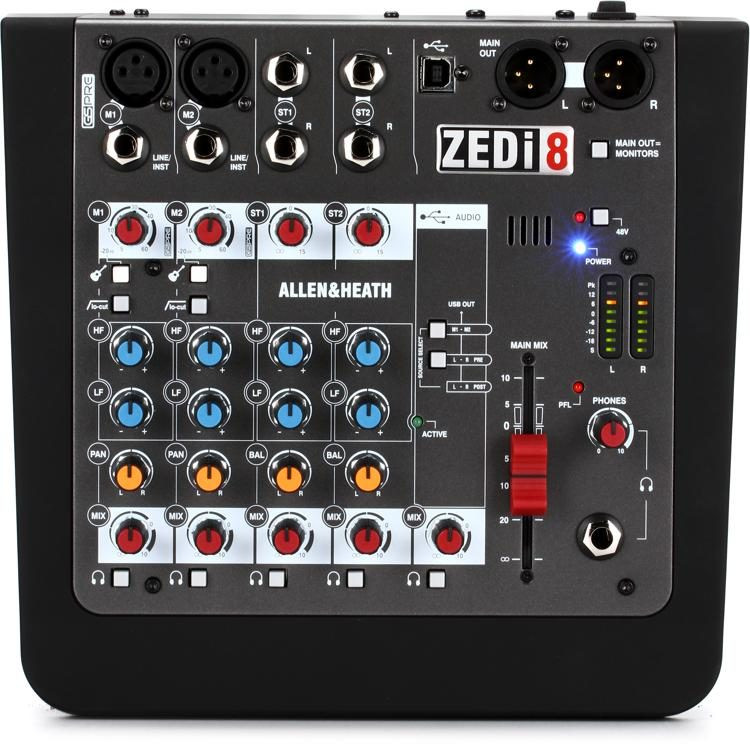 Lighting
The right lighting can go a long way for your live videos. Much like poor audio quality, bad lighting can cause viewers to quickly tune out. The good news is that lights can be super affordable and easy to set up.
We recommend using a simple clamp light with LED bulbs. The one we've recommended is from Amazon and is only $14.39, but you can find clamp lights at most hardware stores. For a pro tip, throw a white t-shirt over your clamp light for diffusion. Caution: Only do this on LED lights, otherwise you run the risk of starting a fire.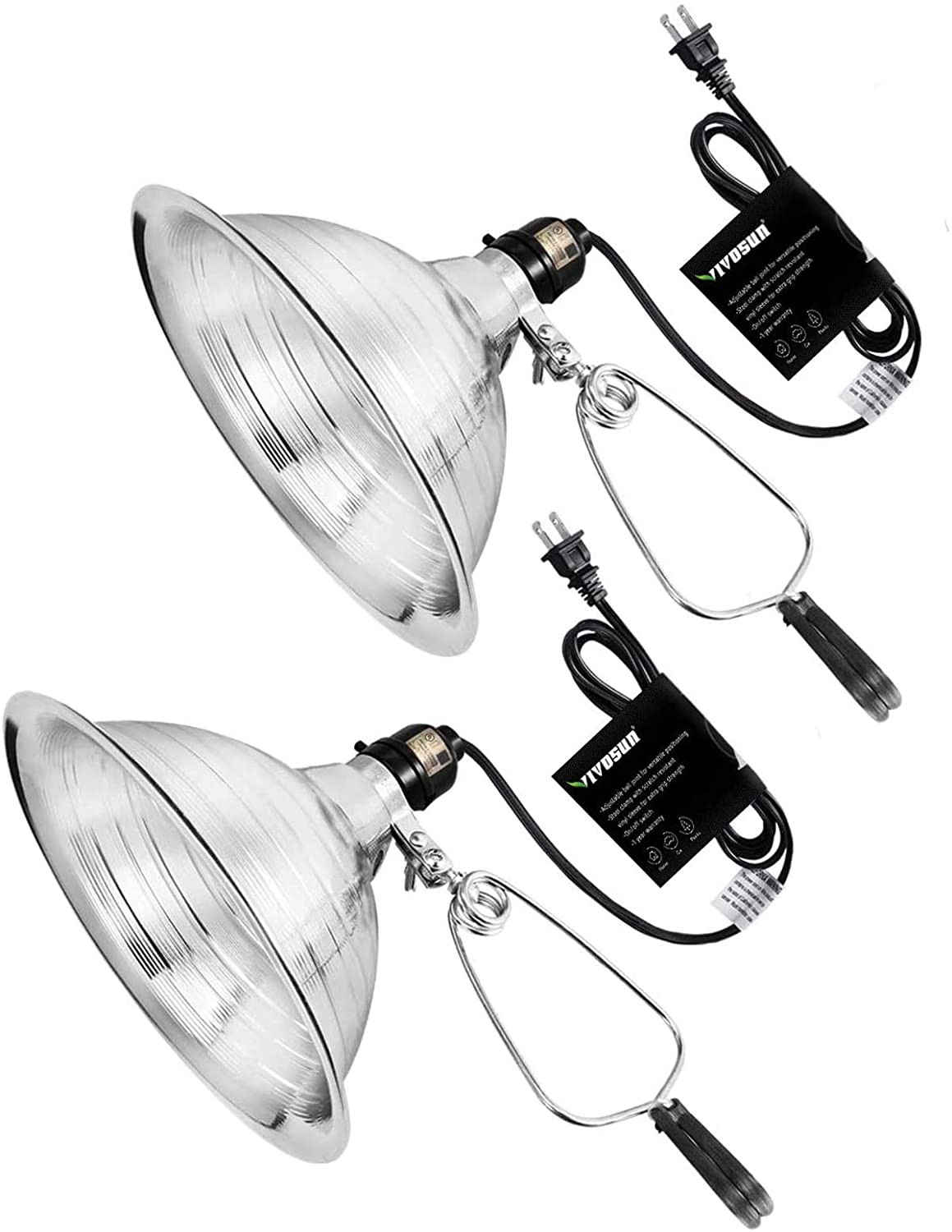 Dummy battery
Keeping your devices charged is crucial to the success of your live video streams. If you've ever had your iPhone or iPad die in the middle of a live stream, you know how gut-wrenching that can be. To ensure your devices stay charged throughout the entirety of your live streams, we recommend a dummy battery like the Anker PowerCore 13000 Portable Charger.
At $34.99, the Anker PowerCore 13000 Portable Charge is an affordable option that's powerful enough to charge an iPhone X three times or an iPad Air 2 once.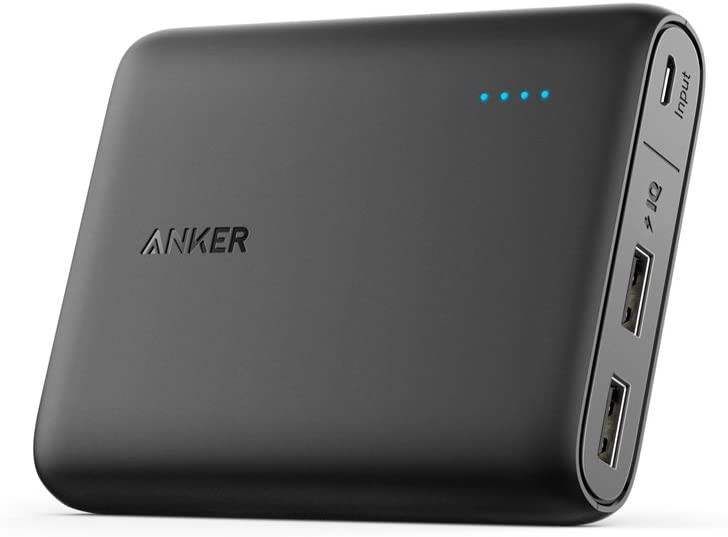 Capture Card
Capture cards convert video and audio from your camera into digital data that can be uploaded to the internet. Many streamers use capture cards to input a video game into their computer, use a DSLR camera as a webcam, or to help mix multiple camera angles in live software.
The Elgato Camlink 4K is one of the best capture cards available, and it's only $104.73. It allows you to conduct high-quality broadcasts of up to 1080P at 60 FPS or even 4K at 30 FPS. If you plan to use a capture card to bring your DSLR camera in as a webcam, be sure to get an HDMI cable so you can connect your capture card to your camera.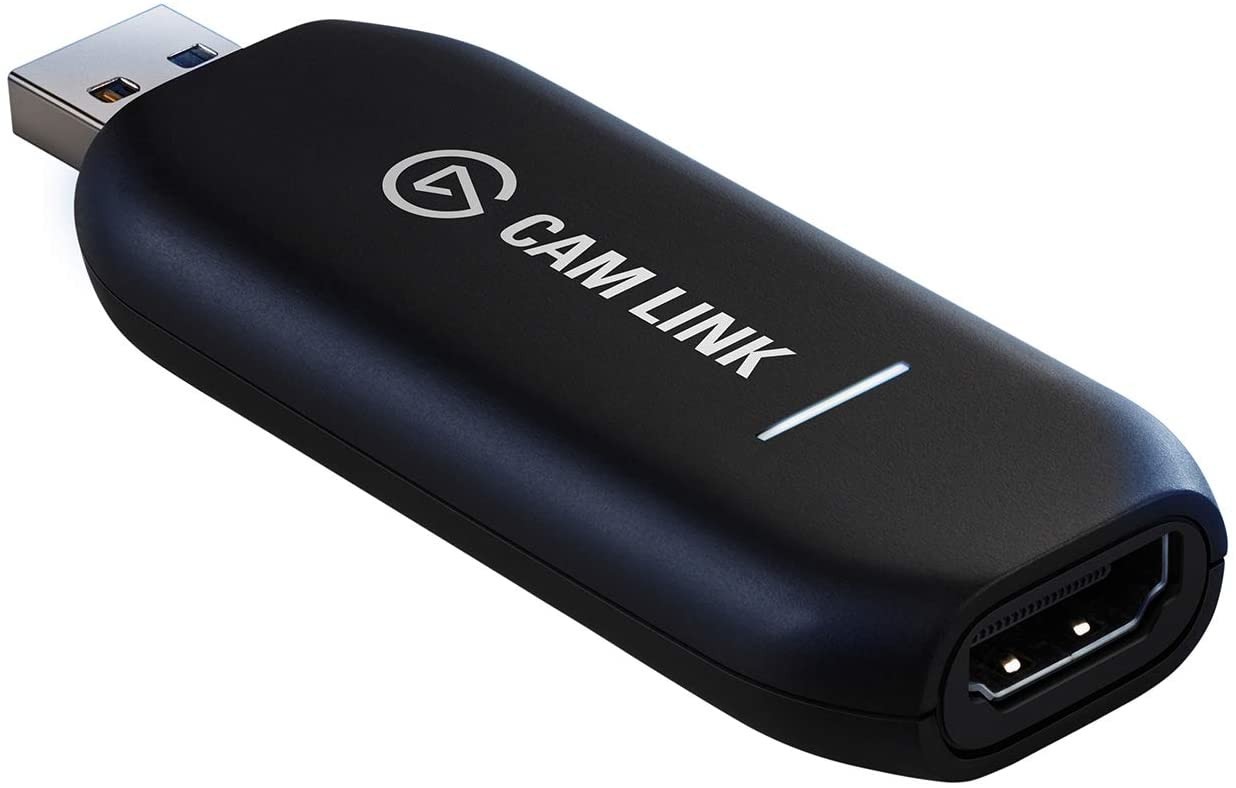 One of the most effective ways to up the quality of your broadcasts is to invest in video production software. Switcher Studio is an easy-to-use, video production iOS app that lets you sync up to nine iPhone and iPad cameras to create multi-camera live streams.
With Switcher's live streaming software, you can also:
Edit your live videos in real time.
Switch between camera angles in one tap, or set timed durations that let you switch angles hands-free — no external video switcher needed.
Share the stage by inviting remote guests from anywhere in the world.
Overlay layers of multimedia like text, titles, logos, graphics, lower thirds, prerecorded video, CTAs, and more.
Reach and engage with your audience by streaming on nearly any platform — like Facebook, YouTube, LinkedIn, Twitch, or Twitter —  or even use Switcher as an external encoder in Microsoft Stream.
Screenshare any Mac, PC, or iOS screen to bring external video sources — like websites, presentations, and more — directly into your live streams.
Switcher lets you test drive their video production software with a 14-day free trial. Or, if you're ready to subscribe, they have a monthly payment option at $45 per month and an annual payment option at $400 per year.
Affordable mobile video streaming equipment
For outdoor streaming events or content that requires travel, your equipment will need to be portable and lightweight. Check out our recommendations for the best affordable, mobile-friendly live streaming gear that will give your live streams professional video quality with a polished look and feel.
Compact external microphone
When looking for a lightweight mic that packs and travels easily, it's hard to beat the Rode VideoMic Go Light-Weight On-Camera Microphone. Priced at $77.98, the Rode VideoMic Go provides crisp audio quality and only weighs 73 grams.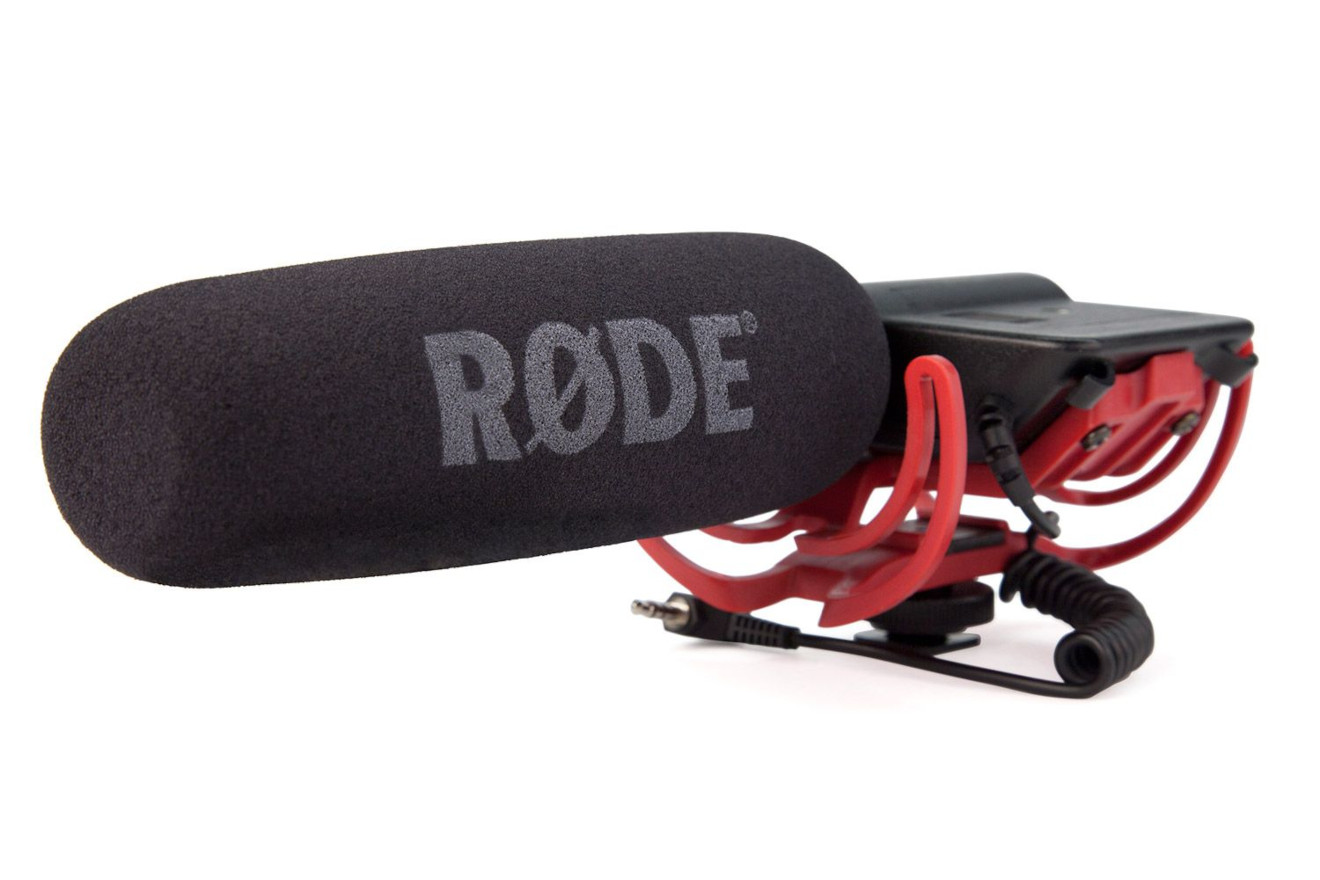 Portable audio mixer
The Zoom H6 All Black Handy Recorder is our pick for the best affordable portable audio mixer. While the $329.99 price tag might seem a little steep, the quality of the Zoom H6 is worth it. It's both a recorder and a mixer, featuring four audio inputs. It can be used with lavalier, handheld, or boom mics, and it only weighs 0.62 pounds — making it ideal for traveling.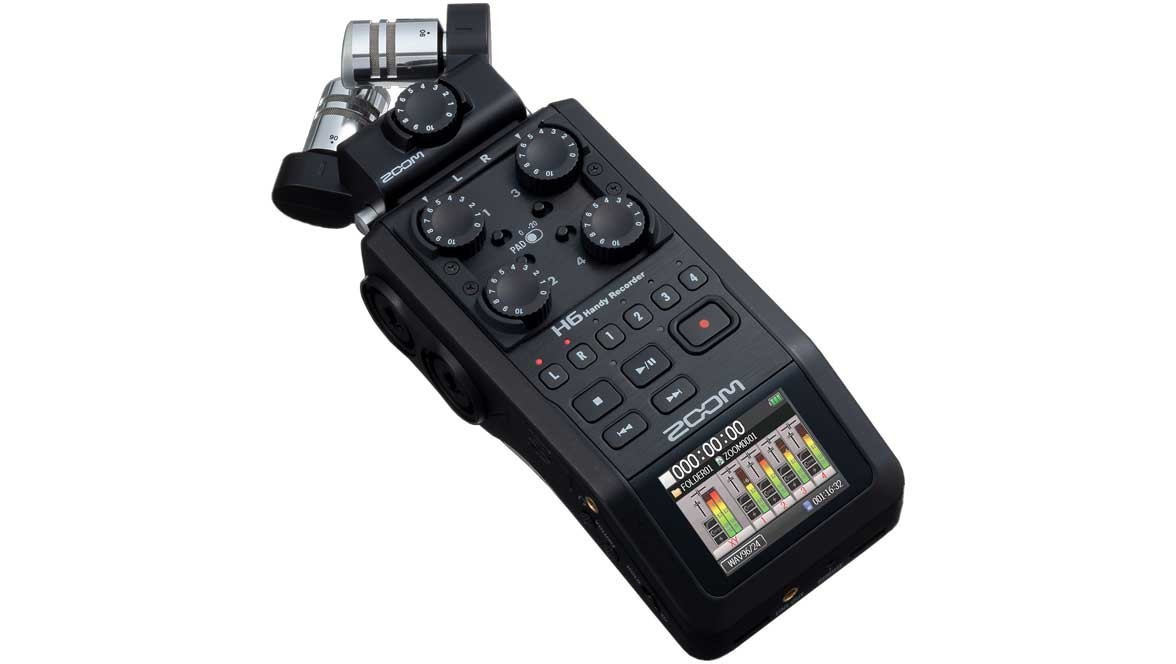 Compact tripod
One of our favorite compact tripods is the Manfrotto Compact Action Smart Tripod. Weighing 2.65 pounds, the Manfrotto Compact Action Smart Tripod is extremely lightweight, portable, and stable. It also comes with a smartphone clamp if you plan to use your mobile device as your camera, and it's priced at only $69.99.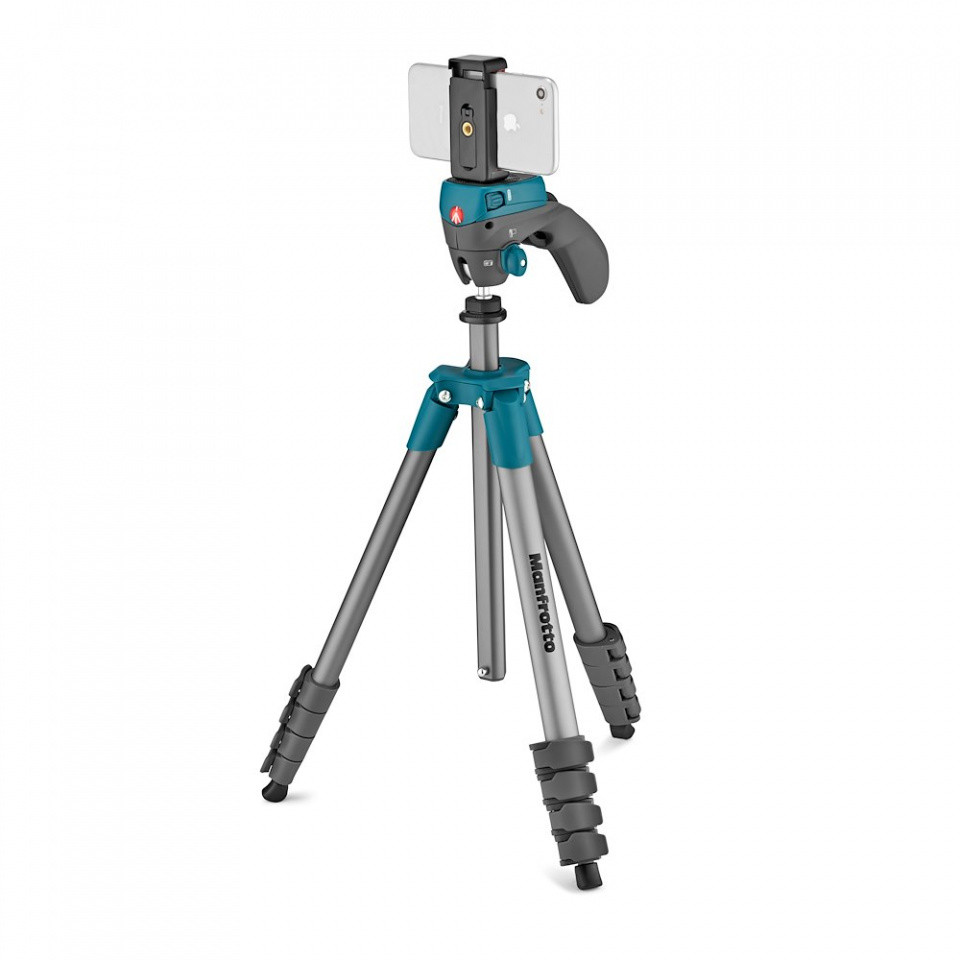 Portable lighting
The iOgrapher Mini Ring Light II is the perfect combination of performance, portability, and affordability. The iOgrapher Mini Ring Light II has three levels of brightness, can be charged using USB, and it can be clipped directly onto your iOS device. It's priced at $24.99.
Mobile Wi-Fi router
A strong internet connection is a necessity when live streaming, but that can be challenging when you're streaming a live event from outside or from somewhere with a poor internet connection. Luckily, mobile Wi-Fi routers can help provide fast and stable internet connections. We like the Nighthawk M1 4G LTE Mobile Router for its portability, 1 Gbps speed, 24-hour battery life, and $261.03 price.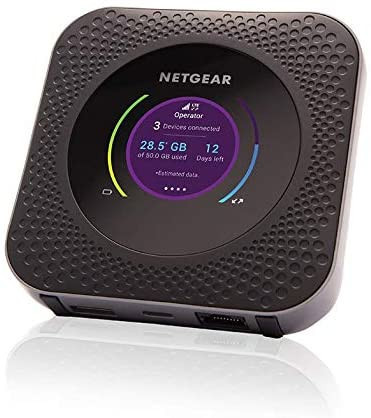 Backpack
For live streams that require travel, you'll need a backpack to carry all your gear. We prefer the iOgrapher Backpack for its ample storage space, anti-shock padding, and affordable price of $79.99.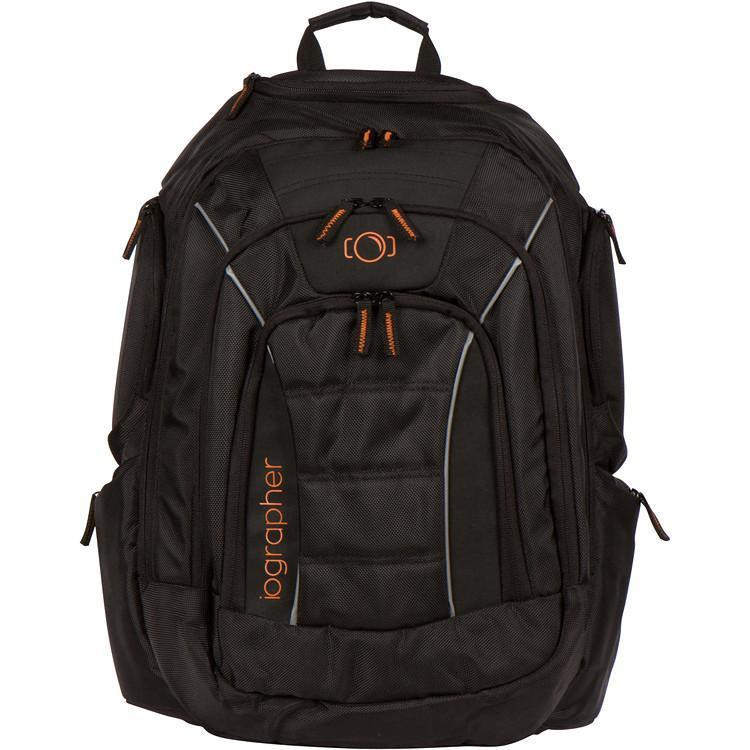 Ready, set, live stream
With so many different types of content you can create and live stream, you might not need all of the equipment we listed. Invest in what makes sense for the types of live streams you'll be doing.
Remember that quality and price are both important when it comes to live streaming equipment, so be sure the gear you purchase doesn't sacrifice either. Best of luck to you, and happy streaming!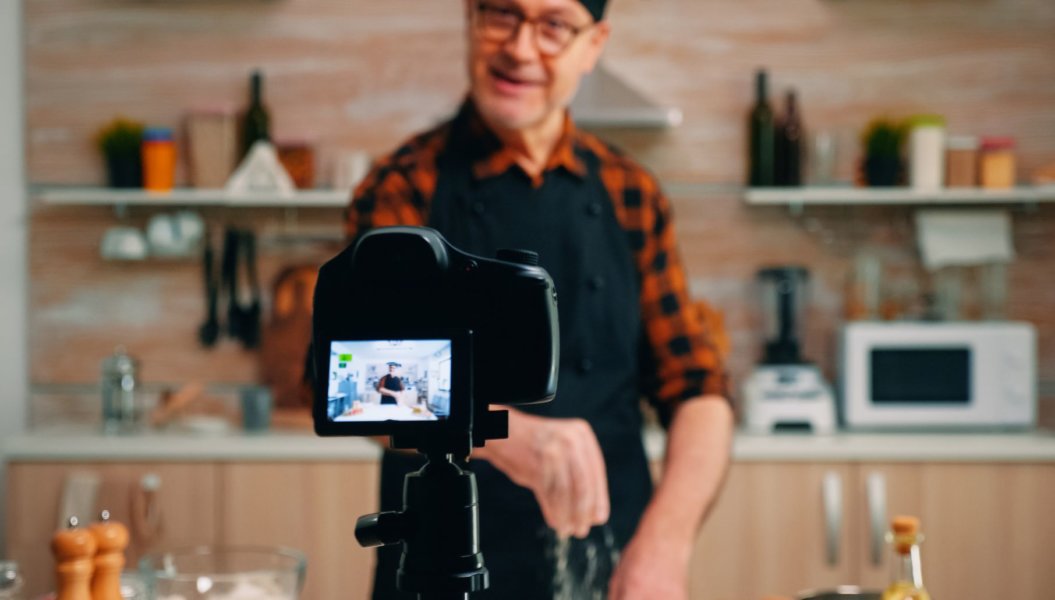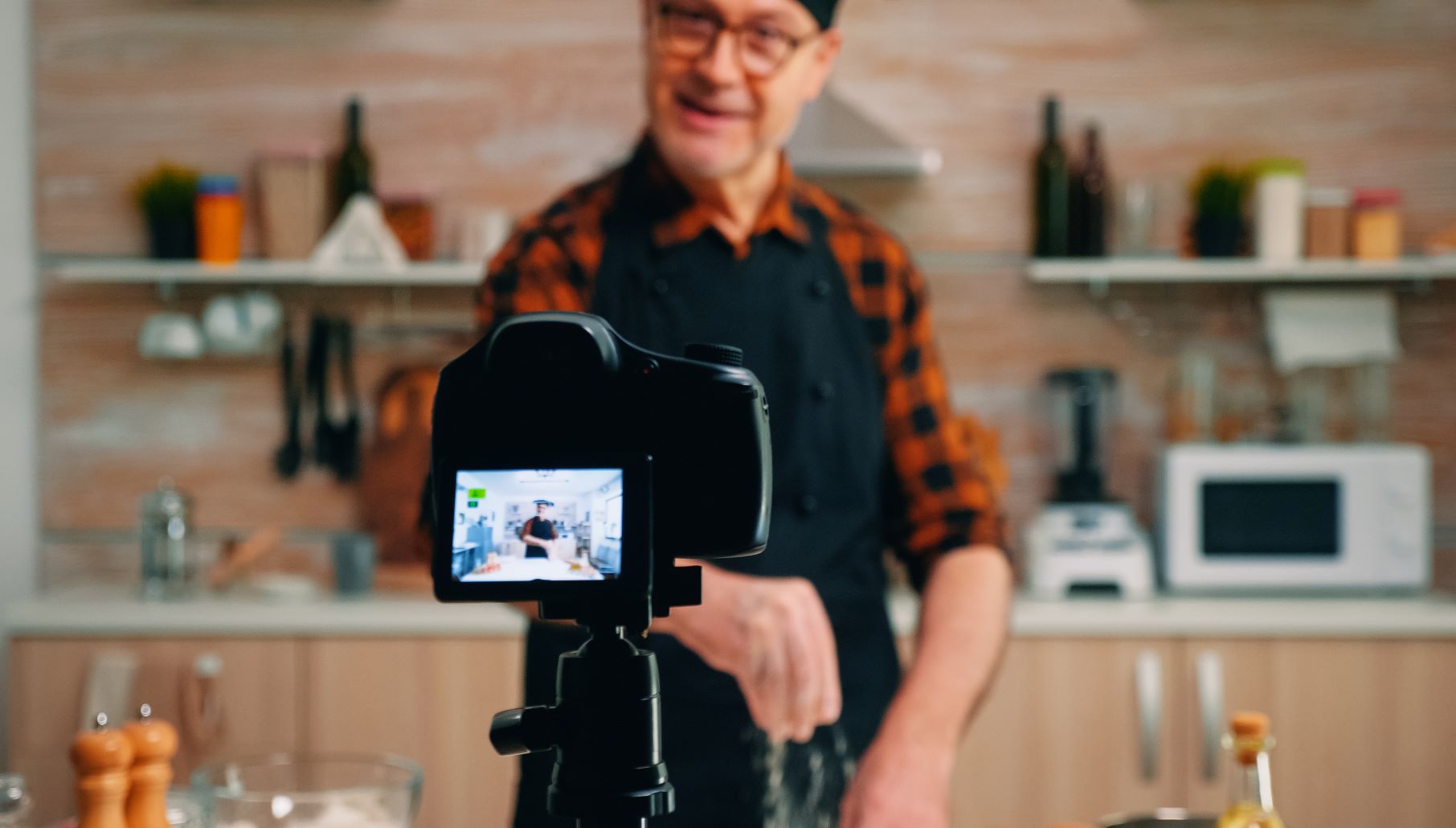 9 Live Streaming Tips & Tricks to Level-Up Your Streams
The post The Best Affordable Live Streaming Equipment appeared first on Uscreen.