OTT platforms are a bigger part of life today than a few short years ago. 
OTT devices like Roku, Apple TV, Android TV, Amazon Fire, and more, have transformed the way we consume video content.
Think about it. Can you imagine not streaming your favorite content?
And we're excited about the opportunity for video content creators. Barriers to entry aren't what they once were.
This brings us to finding ways to get your content out to the world. 
OTT Platforms are appearing everywhere and they're not all created equally. Some involve more moving parts than most can count, while others come with dizzying degrees of complexity to operate.
Your success as a video content creator is influenced by the platform you choose. Will your OTT platform of choice make scaling your brand easier or complex and painful?
This blog post looks at 11 of the best over-the-top video streaming platforms and live streaming solutions available today. 
I'll share key features you should be aware of, who each solution is perfect for, and what it will cost you to use each platform.
But first, let's clear the air and define what an OTT platform is.
No time to read this article now?
Download a free PDF version of this blog post (all tips and links included).
[contact-form-7 404 "Not Found"]
What is an OTT Platform?
An over-the-top (OTT) platform is a service that makes it possible for you to deliver pre-recorded and live stream video to internet-enabled devices like smartphones, tablets, smart TVs, and personal computers. 
Today, more OTT platforms offer more than video streaming and video hosting. Some include monetization features that allow you to sell your video content as a one-off purchase, subscriptions, rentals, or bundled packages. 
Next-generation platforms include more tools to help video content creators and brands run and grow a successful video streaming business. 
Take marketing, it's a core practice of every successful business. Uscreen comes with built-in marketing tools like an analytics dashboard. It acts as a barometer to track how well your videos perform. And when it comes to communication tools, you get chat functionality for greater audience engagement and cart abandonment emails to decrease churn.
Neat, right?
Let's dig into the best OTT platforms available today.
Top OTT Platform Providers
Each OTT platform covered includes an overview and a detailed list of features, but it's important to review each solution and its pricing plans in greater detail.
1. Uscreen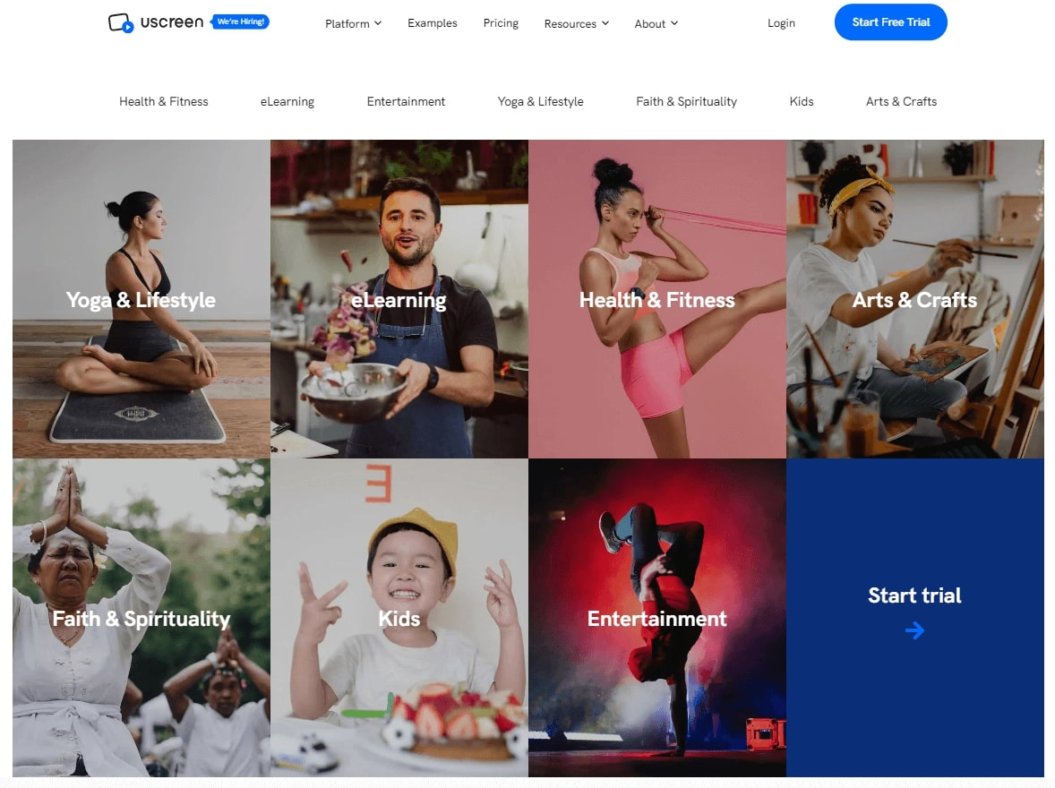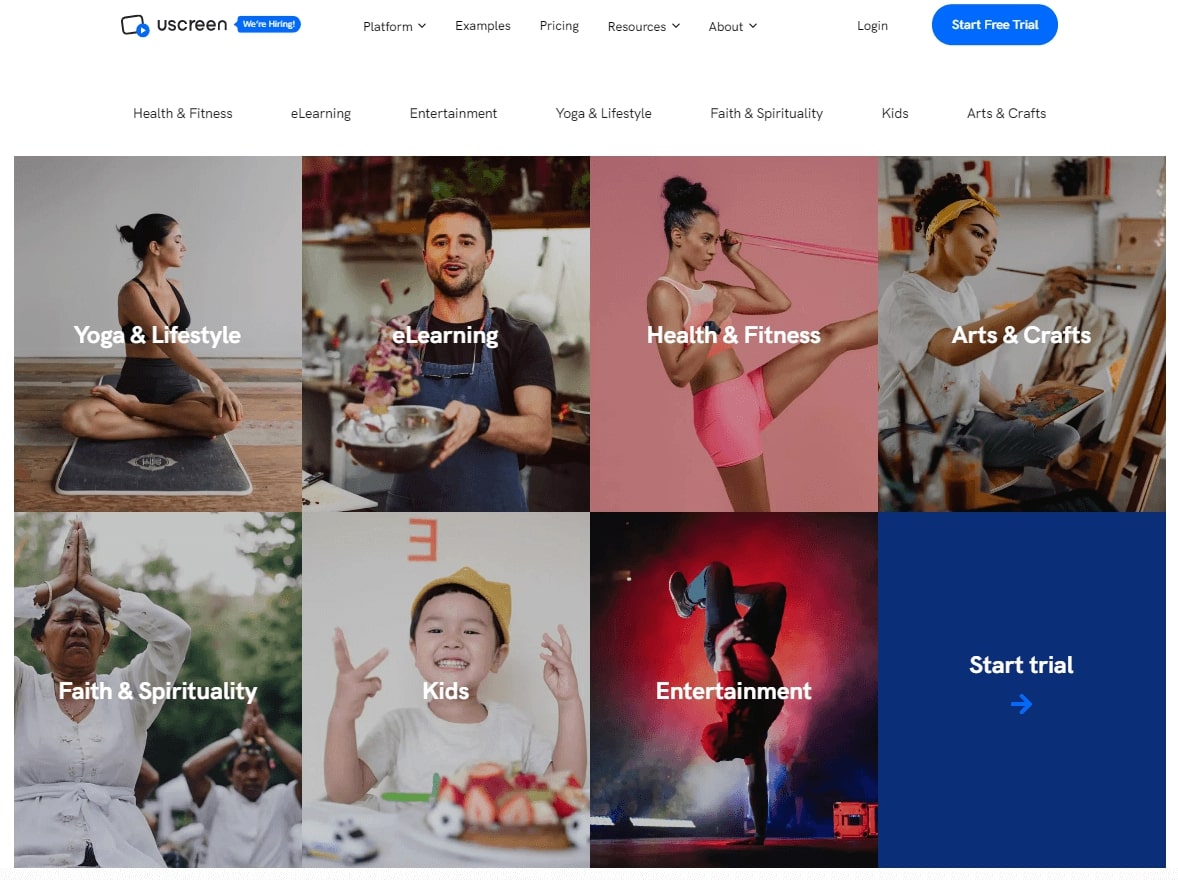 It's true, launching and running a video-based business takes some elbow grease. There's brainstorming, planning, recording, and editing. You also need to promote your brand and content to grow an audience and make money. 
While these are non-negotiables, the platform you use should help support your business growth. 
Uscreen was built to give you all the time to focus on growing your business and not on the tech stuff. And it's perfect for beginners, pros, and everyone in between. 
We help yoga and lifestyle, eLearning, health and fitness, arts and crafts, faith and spirituality, kids, entertainment, and many other video content entrepreneurs monetize and distribute their on-demand and live video content with viewers from across the globe.
We're definitely biased and will call ours one of the best OTT platforms, but that's because we're all about empowering video creators. We've done away with all the confusing jargon and technical complexity, and created a place where you can easily share and monetize your best work.
For example, Uscreen offers OTT apps that you can easily brand with your colors and logo, and make available for viewers to download. This means that your audience can stream your content on their mobile and TV devices.
Uscreen OTT Feature Breakdown
Launch branded OTT apps available on iPhone, Android, Apple TV, Apple Watch, Roku, Amazon FireTV, and Android TV devices.
Live Stream to audiences via your video streaming website and OTT apps
Video Monetization options include subscriptions, rentals, pay-per-view, bundles, lifetime access, and free trials. 
Marketing and analytics offer viewer insights on video consumption.
Video content management solution makes categorizing, removing, and all-around video management easy.
HTML5 Video player is responsive, easy-to-use, and works on all devices.
Customization and website builder templates available to help you quickly launch your own branded website at lightning speed.
Community building tools include chat, comments with likes, and offer community members the chance to personalize profiles with custom avatars.
Security protects viewers 24/7, ensuring privacy is maintained and all information shared with your channel is encrypted.
Retention tools including abandoned cart email sequences and 'Try Again for Free' subscription options, and a churn reduction tool to decrease customer churn by up to 35%.
Pricing Plans
Basic: $49/mo 
Amplify: $399/mo 
Enterprise: call for details
Each plan also comes with a $0.50 fee per subscriber and the following features.
2. Wowza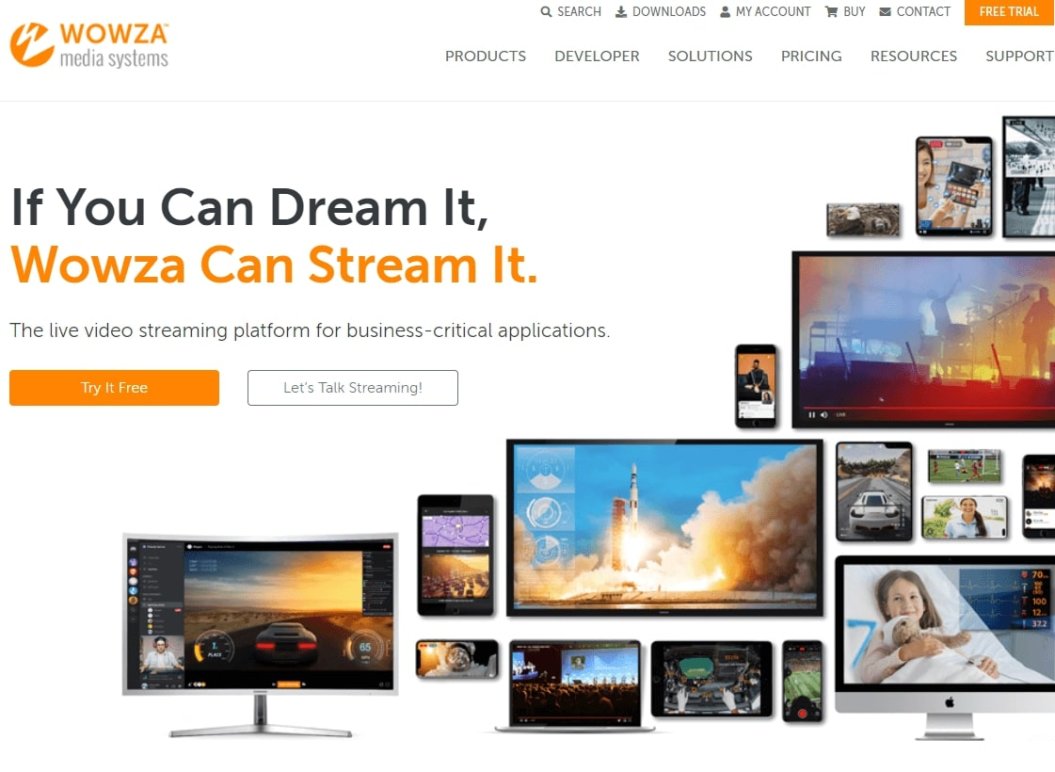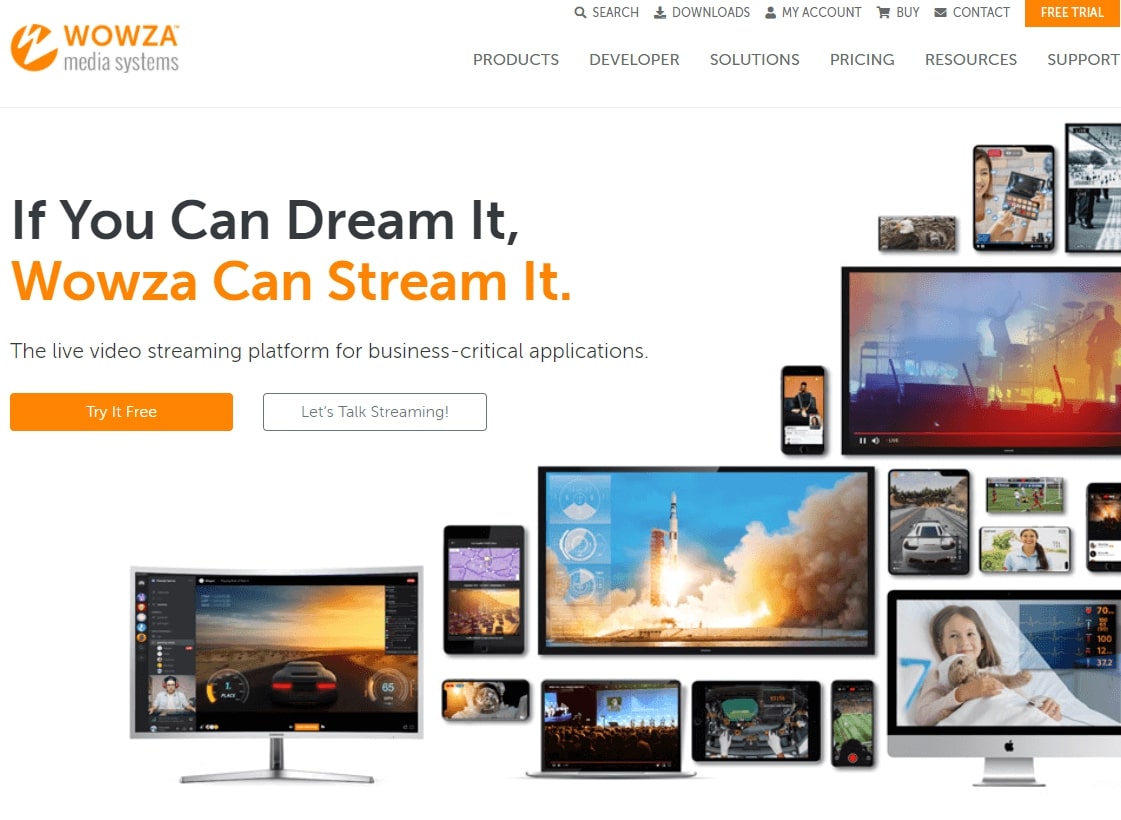 Wowza is a full-service OTT platform. It offers a collection of standalone SaaS and hardware solutions that also pair together. These include:
Cloud Streaming Service, a live-event streaming solution that's easy to set up and integrate with third-party apps.
Streaming server software is downloadable software that can be housed on-premise, offering advanced users more features and customization options.
Live Encoding Solution is a hardware device that helps you manage and monitor your video production remotely.
A robust CDN that ensures high-quality streaming for viewers.
Wowza is ideal for large-scale operations. The OTT service can be used by small and medium-sized brands looking for features like dedicated servers, or want to leverage the platform's API, SDKs, and various partner integrations.
Wowza OTT Feature Breakdown
OTT apps you can stream to include Chromecast, Roku, and other OTT devices, as well as apps for tablets and smartphones
Closed Captioning for Live and video-on-demand streams
Analytics on video consumption
Stream syndication to various destinations
Live-Stream DVR 
Video transcoding
Text-to-speach
Digital Rights Management
Video Paywalls using InPlayer integration
Embed video anywhere
A robust content delivery network
Pricing Plans
Cloud Streaming Service: from $99/mo
Streaming Server Software: contact for pricing 
Live Encoding Solution: from $125/mo
CDN: contact for pricing
3. Brightcove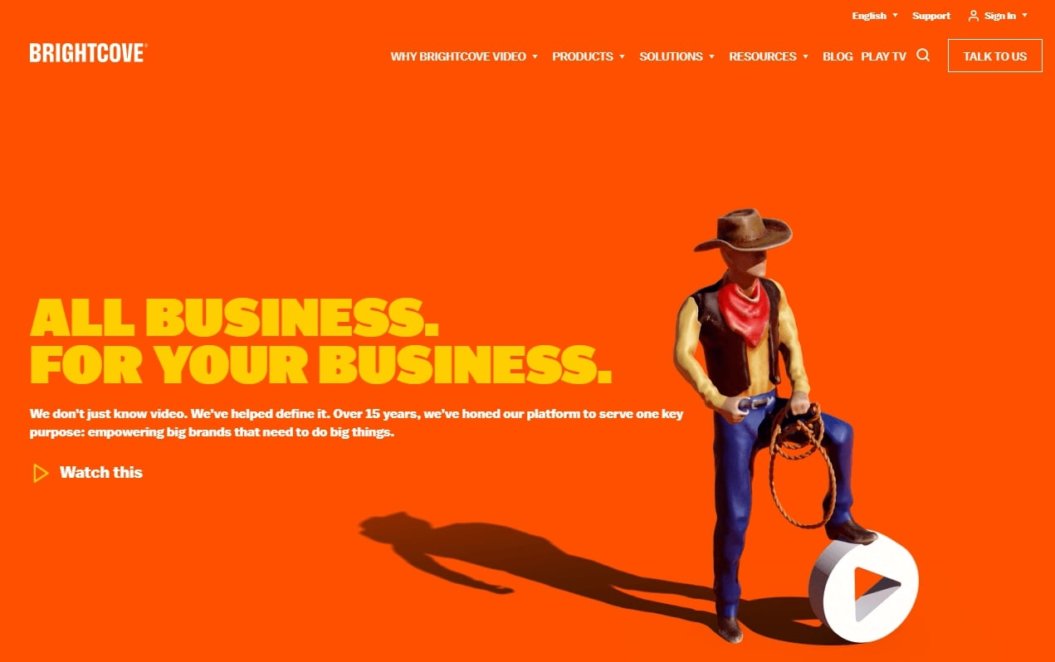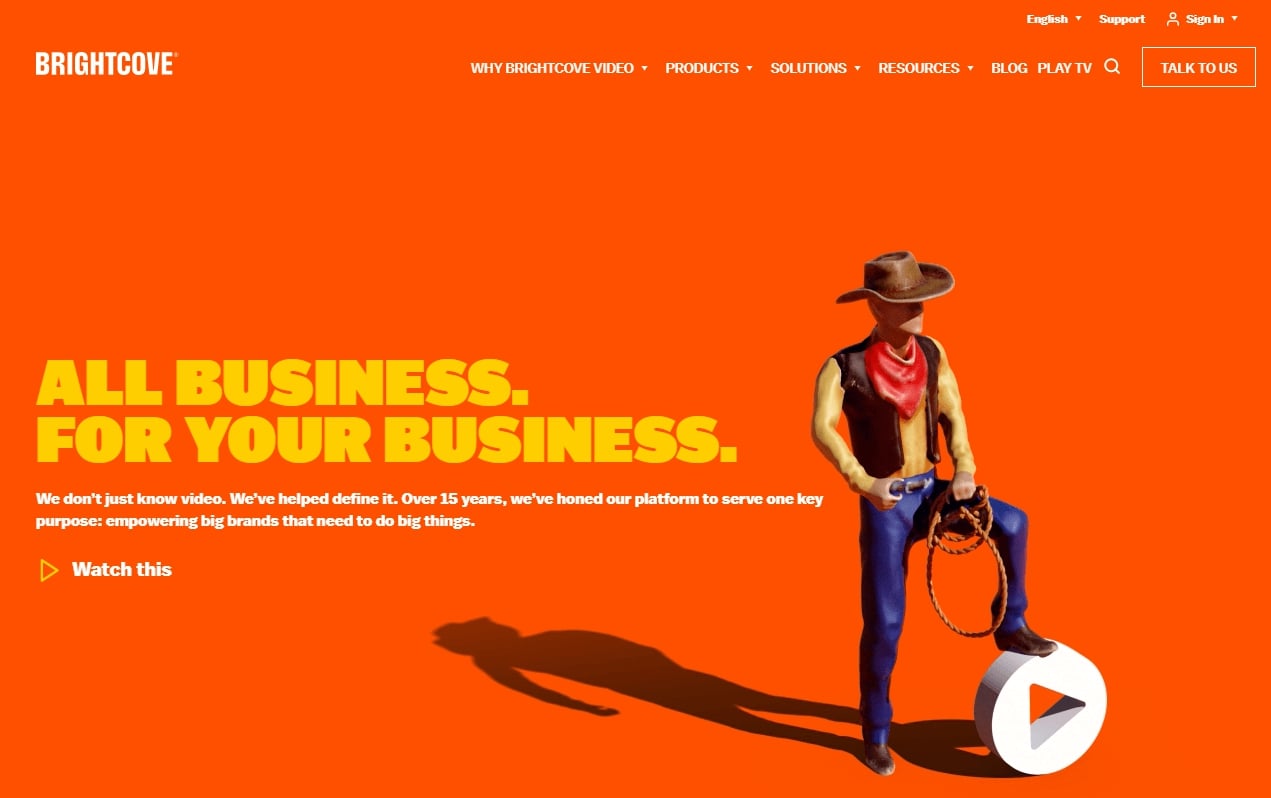 Brightcove's OTT platform, called Beacon, allows you to monetize live and on-demand video through advertising, subscriptions, and one-time purchases or as bundled packages. 
It also packs analytics capabilities and allows viewers to record and playback live streams. Beacon is designed for medium-sized and large brands 
Brightcove OTT Feature Breakdown
Content management system automates curation of playlists and carousels and securely stores and delivers content for audience segments
DRM protection automates content availability windows by time, geography, and device and allows you to configure VOD and live content offerings for the demographic changes that occur throughout a week or day.
Experience management tools help define viewing experiences on mobile apps, tablets, connected TV, and smart TV. You can also deliver consistent experiences across devices.
Analytics on viewer behavior to drive content programming, product layout, and monetization decisions, with Google Analytics integration captures and reports viewership from all devices.
Viewer management allows you to streamline purchases, manage viewer platform sign-on, and offer viewers watch history, with the option of custom packages for different types of customers.
Monetize your videos using SVOD, AVOD, AuthVOD, Freemium, or bundled options.
Device Management controls how many devices your viewers can use when accessing video content.
Pricing Plans
Contact Brightcove for pricing.
4. Pivotshare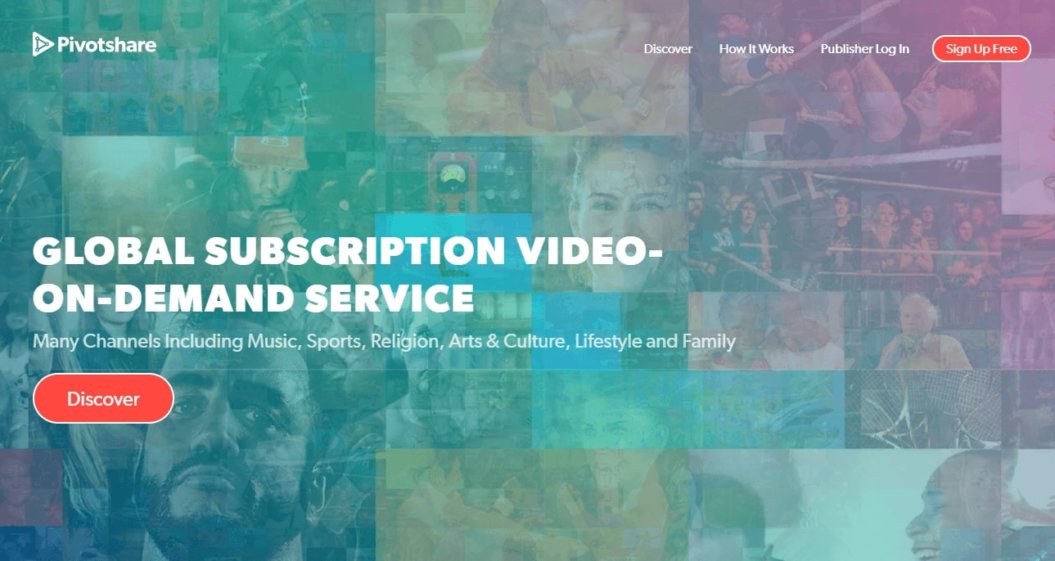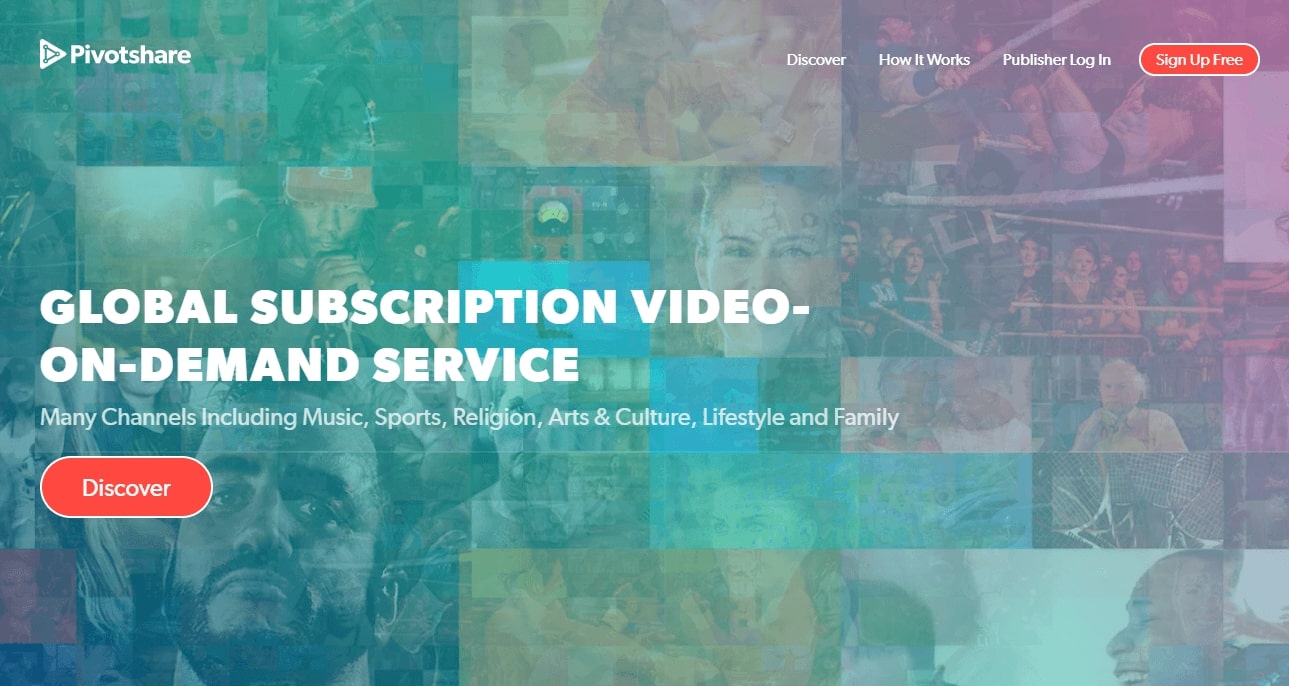 Pivoteshare sees success with OTT platforms differently. It believes that video content creation at scale is a challenge and collaboration is the best way to reach more viewers and earn more money from your OTT video content. 
Pivotshare's collaborative platform allows you to invite collaborators to add content, where channel creators automatically retain 10% of earnings from all content revenue of collaborators in your group. 
Pivotshare also pays you 60% of all revenue for all contributed content sold as a rental or a download. 60% of all subscription income is also split among contributing creators. 
While collaboration is a major feature, you can create a single, stand-alone channel where you receive 70% of all revenue and Pivotshare takes 30%.
Pivotshare is ideal for small and medium video content creators who want to get their feet wet and collaborate.
Pivotshare OTT Feature Breakdown
Monetization includes subscriptions, coupons, free trials.
Stores credit cards and repeat billing to make repeat purchases a breeze.
Channel customization is similar to YouTube, offering a change color to your channel page elements, can add a logo, and change your background. 
Social integration enables social sharing with in-stream video previews and action buttons.
File downloads and attachments (PDFs, images, or other videos) can be included with video as additional content.
Set chapters and sections giving viewers greater searchability of your content library and the option to use video bookmarks.
Set trailers for videos using video previews or separate uploads.
Pricing Plans
Free sign-up, Pivotshare makes money when you start making money. 
5. Kaltura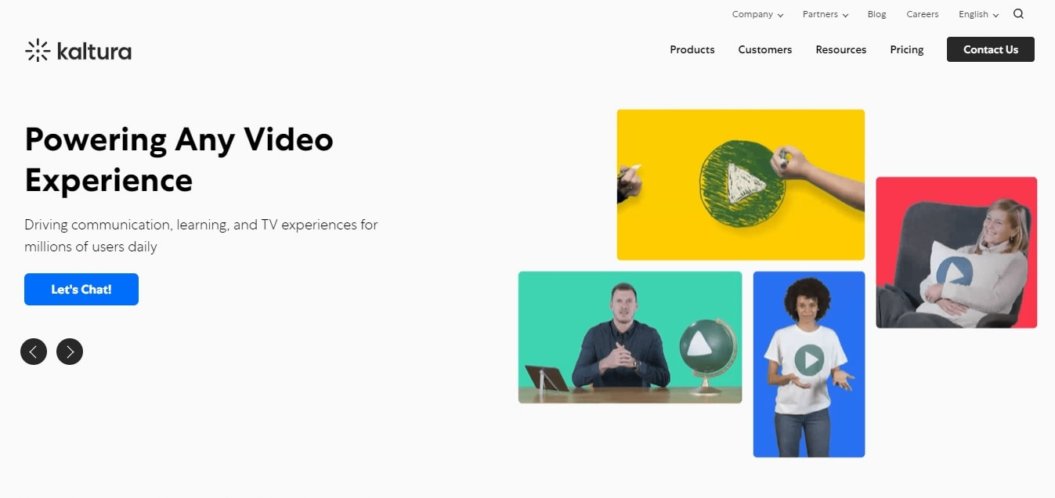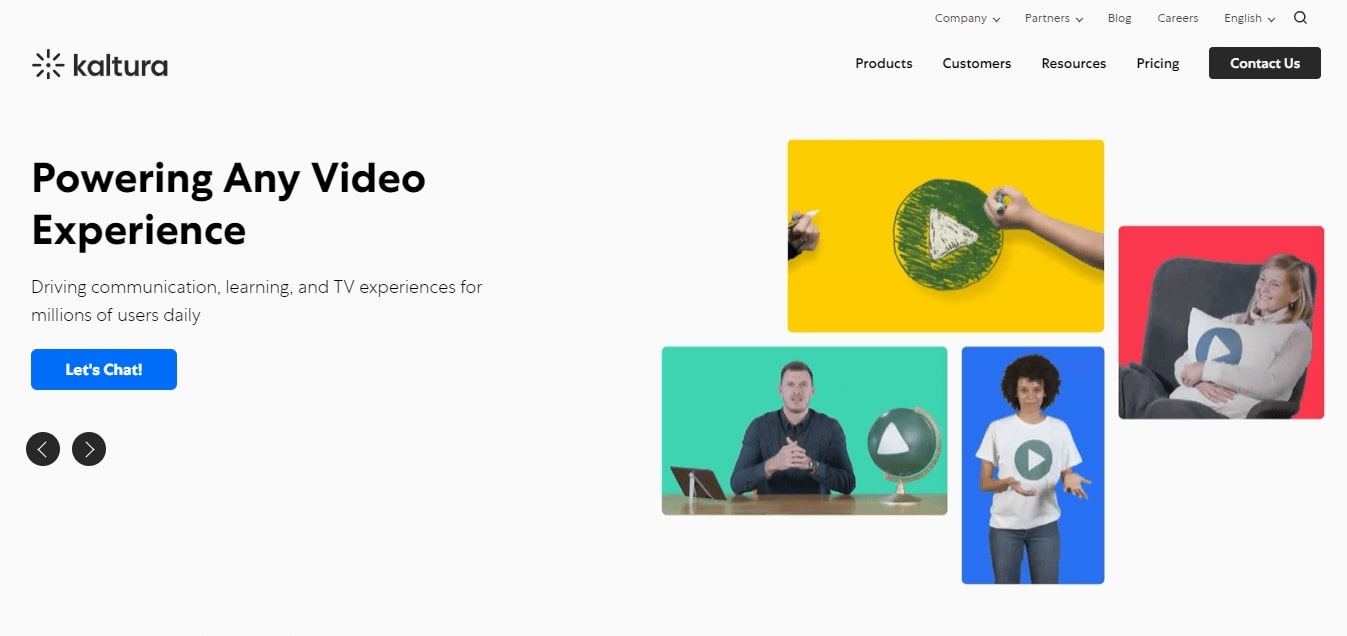 Kaltura offers one of the most flexible OTT platforms available today. It fits perfectly into corporate, allowing you to do everything from host meetings, virtual classrooms, webinars, OTT streaming of live content for town halls, and podcasts, to pitching with video messages. 
It also works well as an LMS video platform and live TV solution for service providers and broadcasters. It's ideal for large and multinational brands.
Kaltura OTT Feature Breakdown
Monetize video with content packages, discounts, and coupons, live events, PPV, EST and SVOD, and TVOD offers. 
Control viewer access by device, limiting access to content and which geographies viewers can watch content from.
Analytics help improve marketing and track share frequency and content engagement.
Content discovery through search and fast lookups.
Video player integrates with third-party apps.
Manage various asset types like movies, news, clips, episodes, EPG, and recordings.
Audience engagement through SMS, email, and in-app pop-ups.
cDVR Scheduler to schedule content recording.
Multi DRM allows video playback when users are offline.
Pricing Plans
Free 30-day plans available for non-VaaS requirements. You'll need to contact sales for VaaS requirements and pricing for all plans.
6. IBM Watson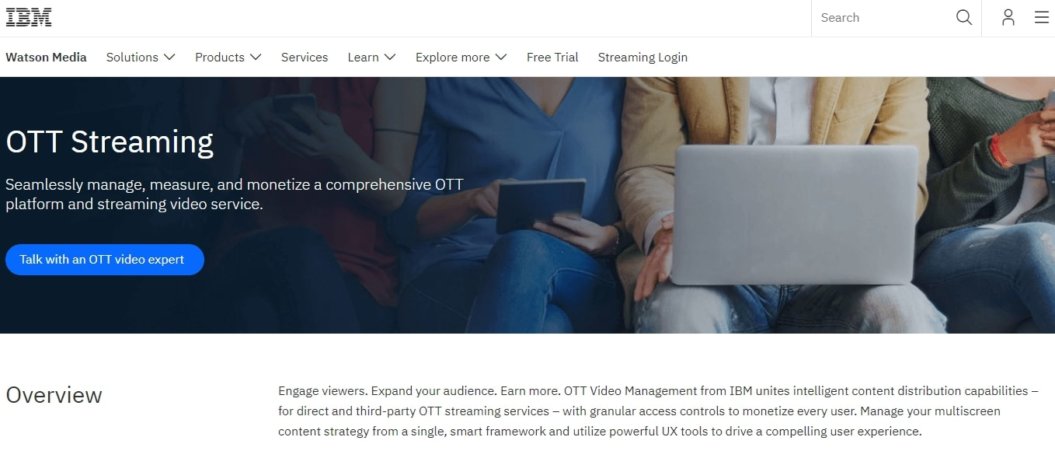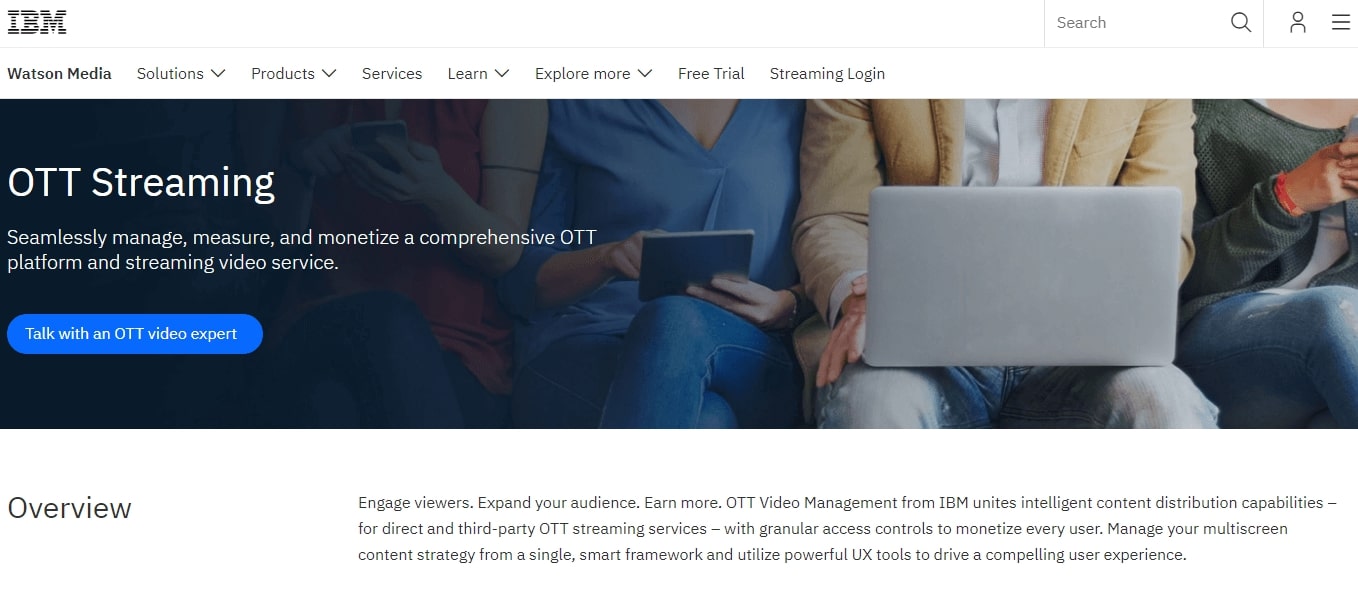 IBM Watson is an enterprise solution. It's packed with functionality and features for large-scale operations and API access with customization capabilities for more advanced users. 
You can monetize on-demand and OTT live streaming video through ads, subscriptions, or both. It also offers off-the-shelf and custom apps, CDN integrations, and more.
IBM Watson OTT Feature Breakdown
Monetize content using ad-supported (AVOD), subscription-based (SVOD), or mixed-model video services. 
Supports over-the-top apps and major streaming services and dynamically generates video libraries through metadata ingest rules.
Drive improved user experiences and user engagement through a feature-rich API that powers content discovery and cross-platform consistency. 
Real-time analytics
Automated video publishing
Live and on-demand (VOD) streaming
Ad-based (AVOD) and subscription-based (SVOD)
AI-powered speech to text
Automatic closed captioning
License/rights enforcement
Flexible 3rd party billing APIs for PayTV, iTunes, Google, Roku
Origin and CDN integrations
Multi-platform UX API
Multi-DRM and language support
Off-the-shelf and custom apps
Adaptive bit-rate streaming ensures smooth video streaming on all devices with any internet speed.
Pricing Plans
Contact for pricing.
7. Accedo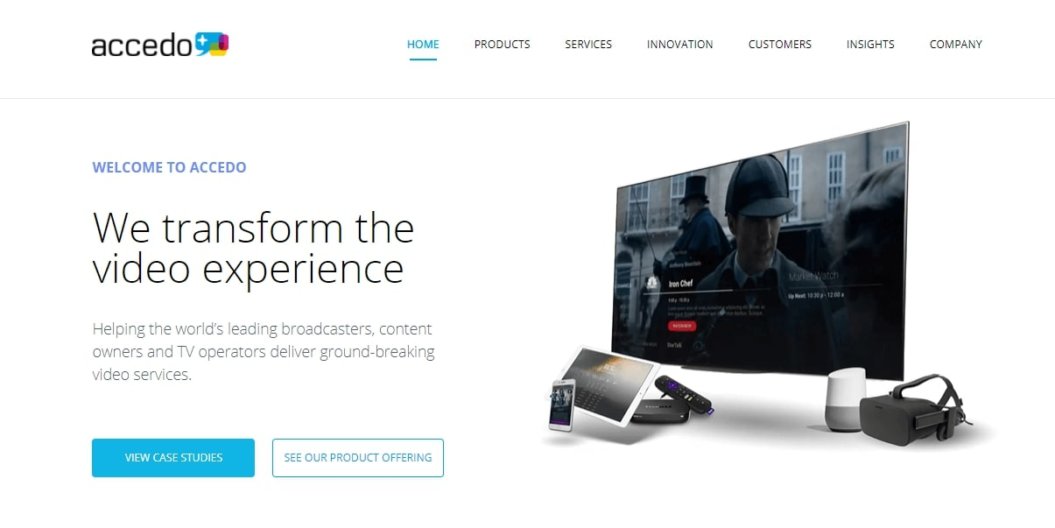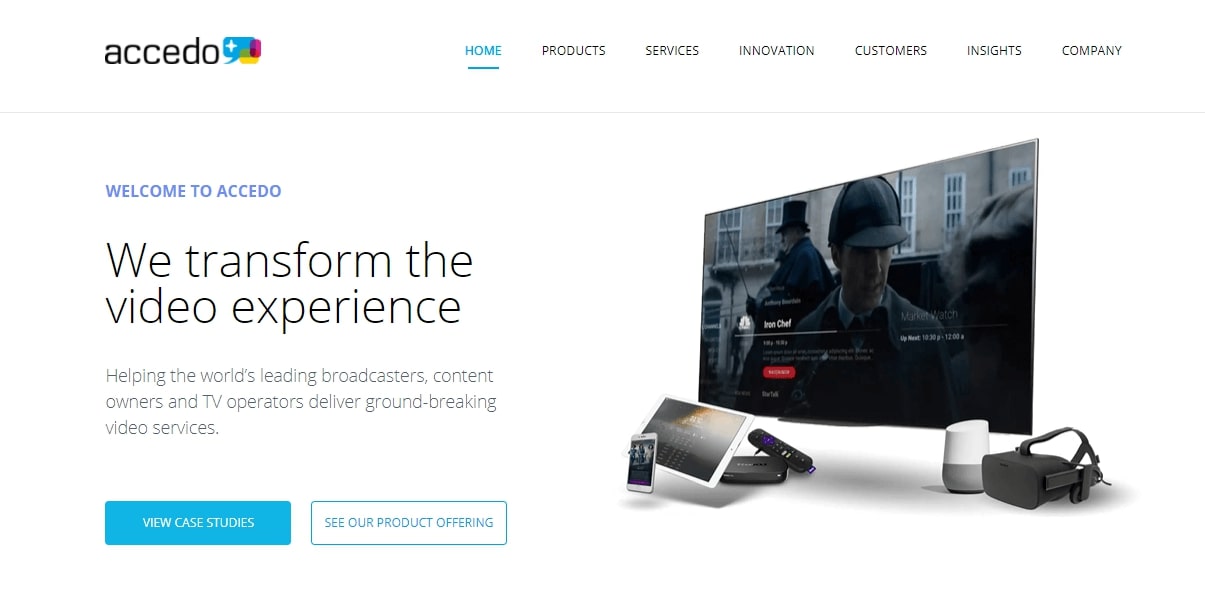 Accedo offers an array of features that make managing video content simple. Using a WYSIWYG editor, you can design app experiences for customers across all platforms, creating a uniform brand look and feel. 
As a white-label solution, Accedo also provides live streaming and a marketplace filled with third-party apps that can be integrated into your OTT instance, making it flexible enough for use by small, medium, and large brands. 
Accedo OTT Feature Breakdown
Pay-per-view and subscription services behind a secure paywall
Live streaming 
Distribution to popular video-on-demand platforms
Build and manage dynamic, customized video app experiences across all screens and streaming media platforms.
Publish, manage, and maintain a full suite of phone, tablet and connected TV apps that leverage native code and device features.
Test video applications in real-time to optimize and fine-tune your content delivery and customer experience.
Build templated apps and customizable video experiences that match your brand using a Visual Composer toolset.
Use WYSIWYG editing capabilities to create or update designs and navigations across video app experiences.
Includes a marketplace with apps that can be integrated with your Accedo service.
Analytics
Pricing Plans
Contact for pricing.
8. Yondo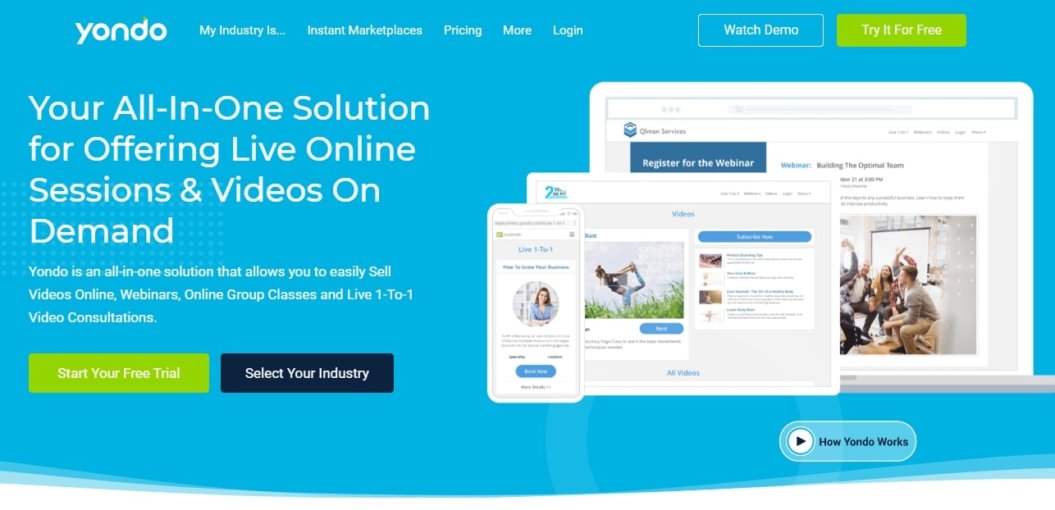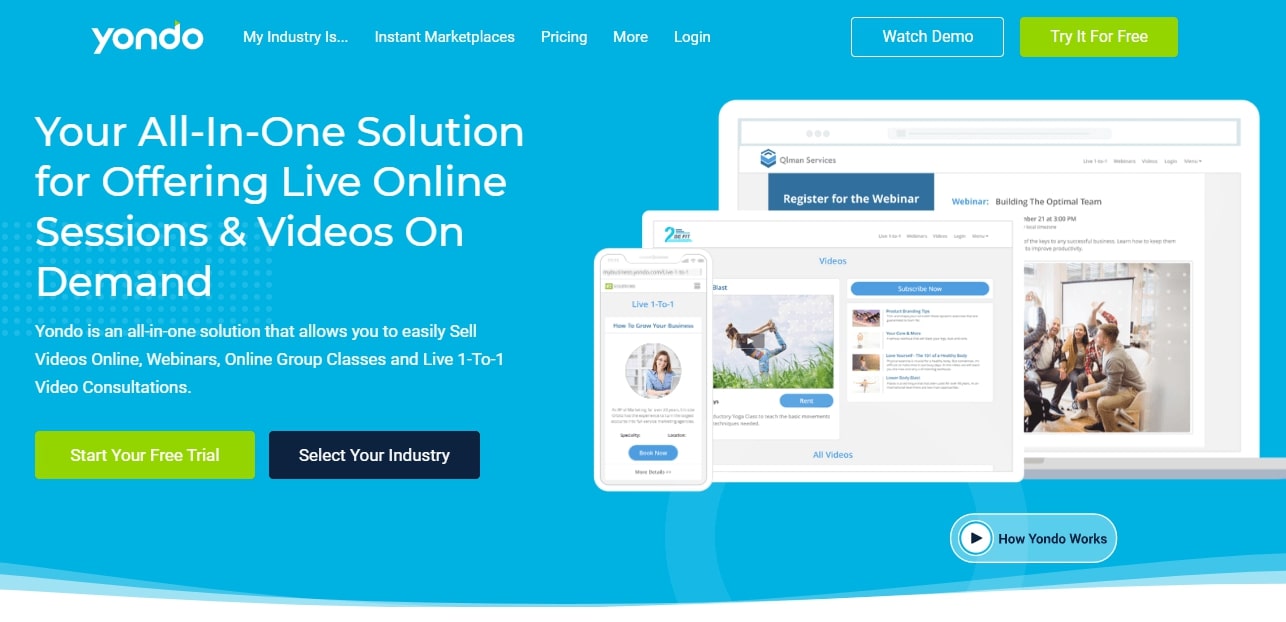 Yondo is similar to Kaltura. It's a versatile platform that can be used for entertainment and in a corporate setting as a communication and LMS tool, making it one of the best OTT platforms for brands that need as much flexibility as it offers. 
You can share files, send branded emails, automate video uploads using Dropbox, and more. Yondo can be used by small, medium, and large brands.
Yondo OTT Feature Breakdown
Build video courses and playlists, and embed them on any website.
Sell video as a monthly membership, pay-per-view, one-off purchase, or offer for free.
Create a clickable call to action in your video to create sales.
Use automated, branded emails for confirmations and reminders.
Share files and documents as attachments to your videos.
Your videos can be viewed across a range of devices.
Use Dropbox for automated video uploads.
Place your videos directly on your website and other people's sites.
Create preview videos to help sell your videos on demand.
Display your business's branding, on your domain.
Offer multiple live sessions at different prices and durations.
Book live phone sessions with your clients.
Auto-send your clients their live 1-to-1 video session recordings.
Share your screen and chat with your audience.
Add team members to your account to help manage your online studio.
Book in-office sessions with clients.
Use integrations with various apps like HubSpot, Slack, Zendesk, and more.
Pricing Plans
Starter: $69
Professional: $139
Premium: $349
9. JW Player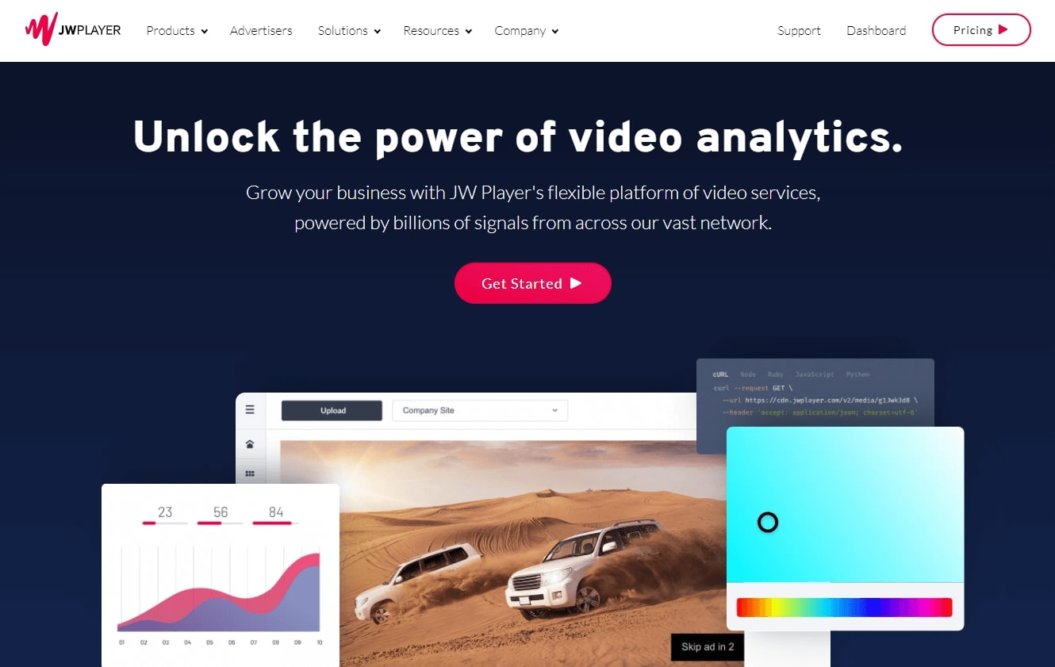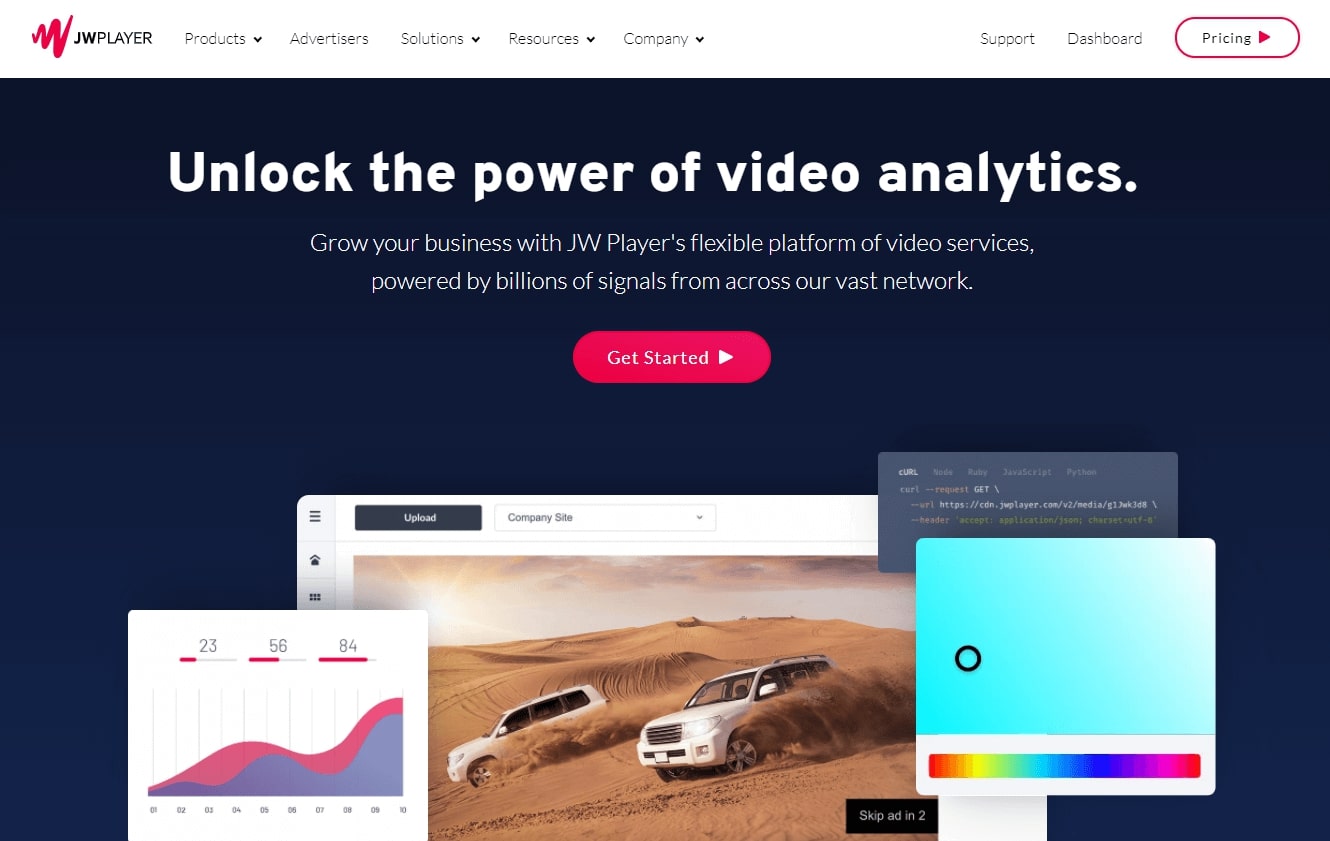 JWPlayer has come a long way. Established in 2005, it's one of the earlier online video players and has evolved to offer more features to help video content creators elevate their brands. 
Today, you can create live streams, monetize your content using ads (and get 100% of all ad-based revenue), share your video OTT apps, derive analytics on content performance, and more. The platform is a good fit for small to large brands that want to focus on scaling and monetizing content through ads.
JW Player OTT Feature Breakdown
Responsive and customizable video player
Live streaming
OTT apps available for Amazon Fire TV, Roku, Apple TV, iOS and Android smartphones, Android TV, and Samsung Smart TV
Video gallery
360 video and VR
Analytics
Monetize using ads and supports SpotX, Google DFP, Google IMA, AdX, and FreeWheel.
Article matching pulls relevant videos from your library to match written content on your website.
A recommendation engine that pulls similar content from across the JWPlayer network and adds it to a curated playlist for viewers.
Pricing Plans
Contact for pricing.
10. Vimeo OTT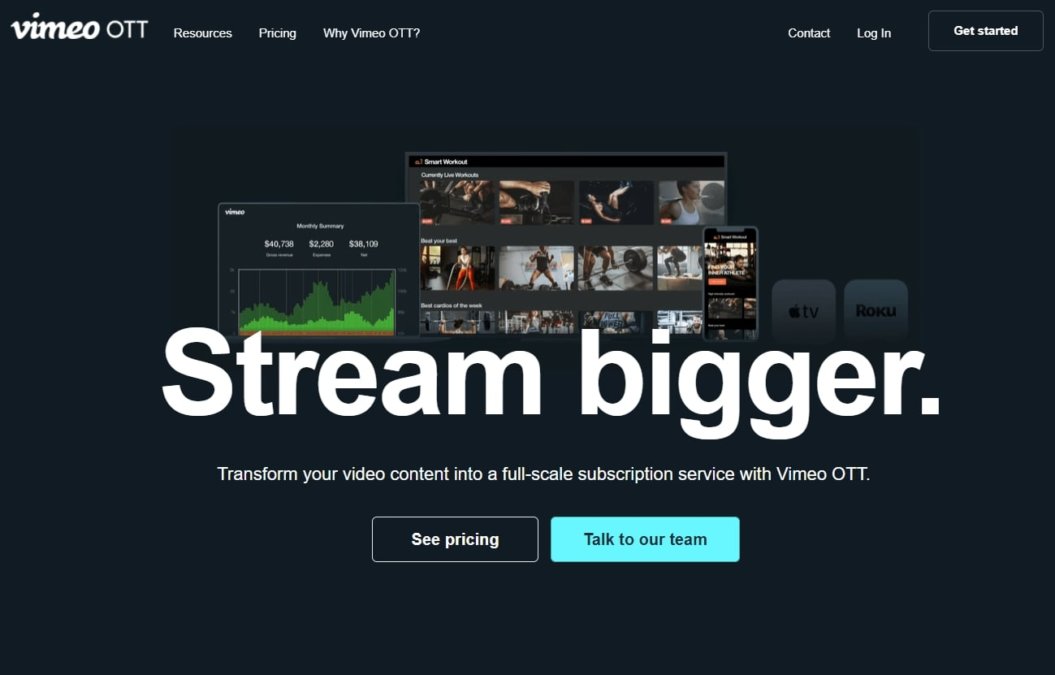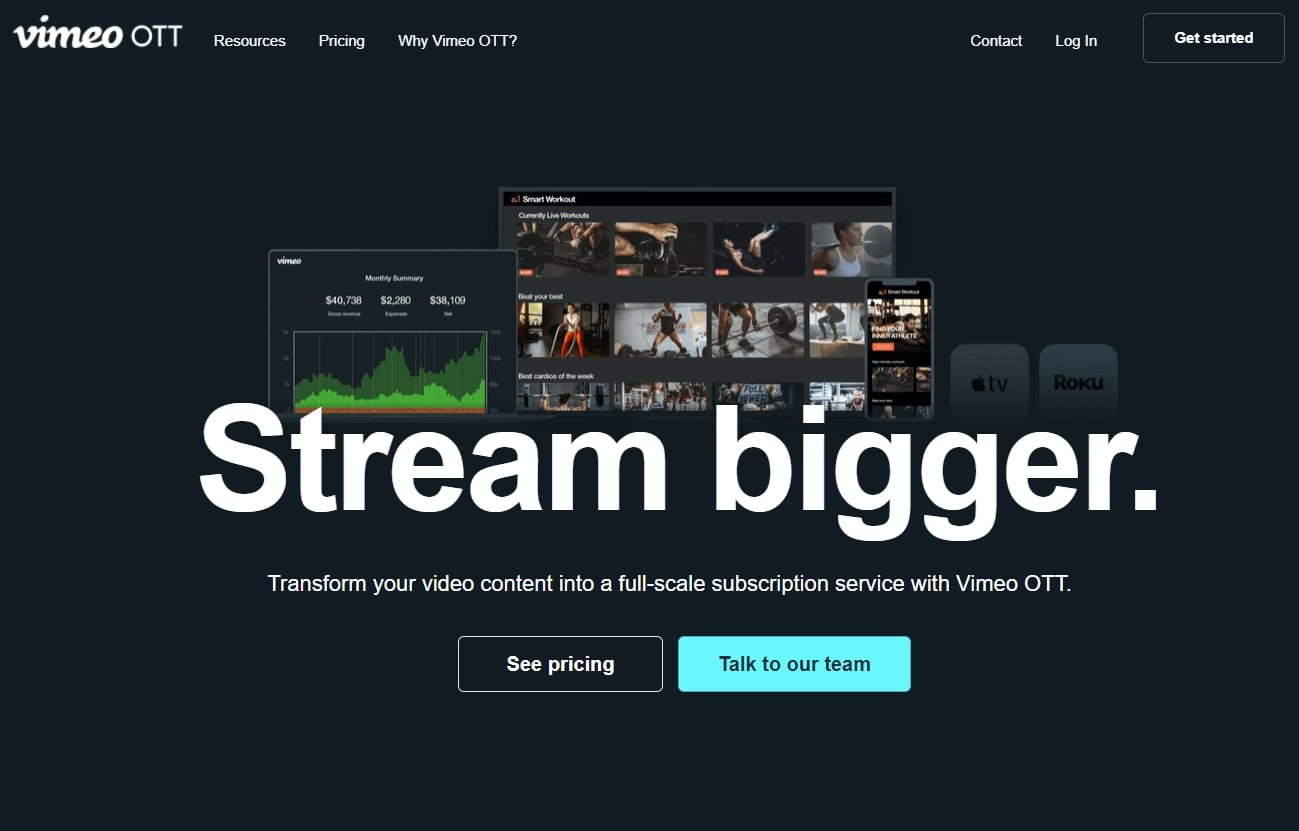 Vimeo is famously known as one of the oldest and choice online video solutions. Its OTT solution is an easy-to-use option, offering all you need to get started as a video content creator. 
Video monetization is available in the form of subscriptions, one-time purchases, and ads. You're also able to build a branded website using customizable templates. It's perfect for small to large brands, and also offers access to mobile SDKs and Vimeo's API.
Vimeo OTT Feature Breakdown
Broadcast video to iOS, tvOS, Android, Android TV, Amazon Fire, Roku, Xbox, and Samsung Tizen devices.
Video monetization is possible using subscriptions, transactions, and advertising.
Live streaming with and the ability to run simultaneous streams.
API and SDK access and support
Offers Digital Rights Management (DRM)
Pricing Plans
Starter: $1 per subscriber
Growth: $500/mo
Enterprise: call for pricing
11. BirdTV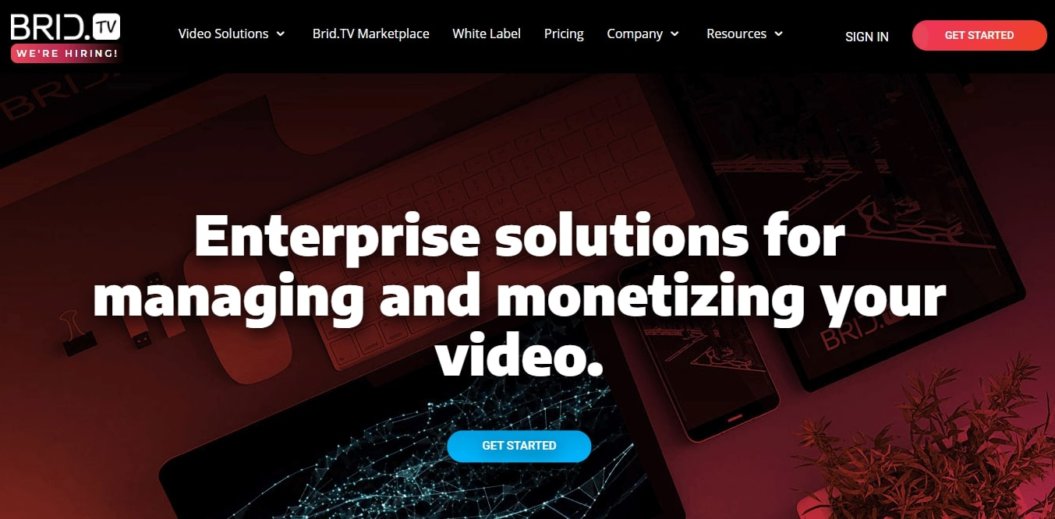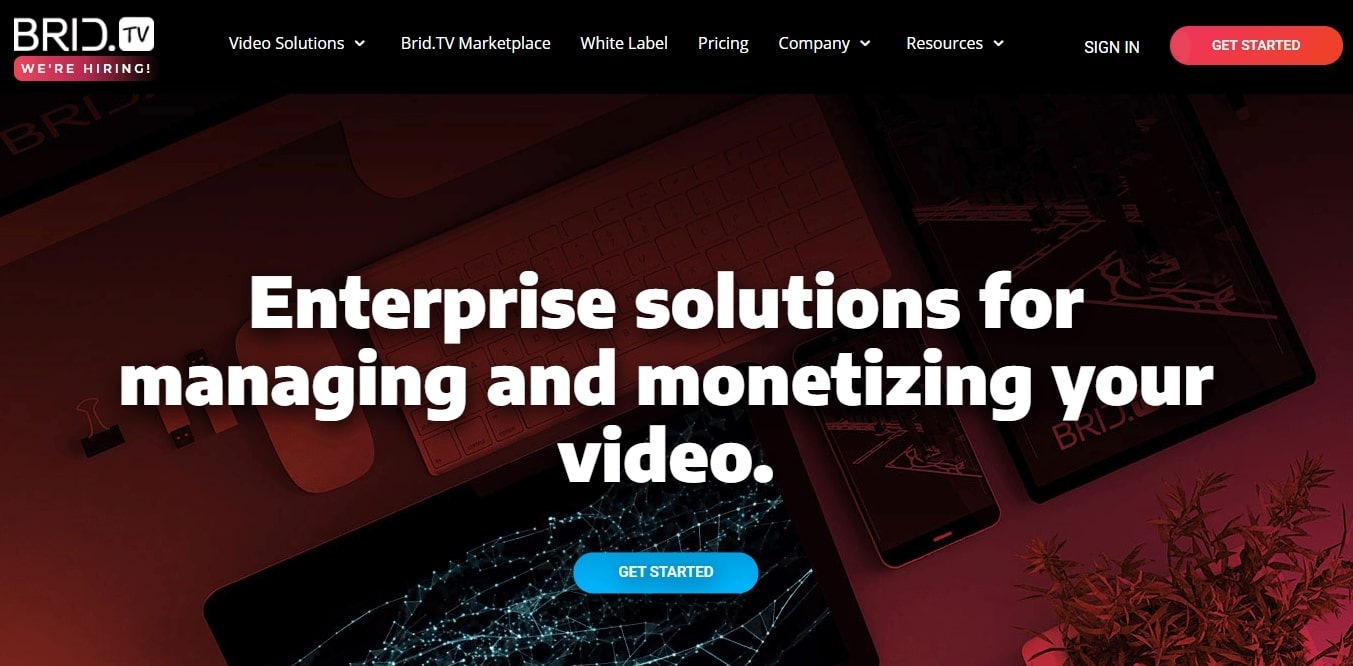 BirdTV is a powerful ad-based OTT platform. It's designed to make broadcasting and monetizing content at scale easier for large video producers. BirdTV's OTT solution comes with mobile SDK access, in-depth analytics, and content matching. 
It also has what could be considered one of the best OTT advertising platforms available today. It's an AI-based ad-serving framework that helps advertisers sell ad inventory using ad waterfalling, helping them capitalize on all revenue opportunities through a broader collection of ad networks.
BirdTV OTT Feature Breakdown
Monetize pre-roll, mid-roll, post-roll, and overlay options with VAST, VPAID & Google IMA AdTags, Support for HTML5, VPAID 2.0 ads, and leverage ad waterfalling
Publishing and billing management system 
Analytics and reports
HTML5 video player that's brandable and customizable
Live streaming
Content matching
Pricing Plans
Free
Essentials: $24.99/mo
Business:$180/mo
Premium: call for pricing
How to Choose the Perfect OTT Platform
Information overload? 
I get it, there's a lot out there, and finding the best OTT solution is a little overwhelming. 
We have something that will help.
It's a collection of questions every video content creator wishes they had when they went OTT platform shopping. Here's a look at some of what you'll uncover:
Why a web platform is a must
Why a website builder is a good indicator of how much control you'll have on an OTT platform
Why setting up shop on an OTT platform shouldn't take too long or as little as a week
Why a content management system is essential, and more
It also includes a free downloadable guide with quick points to simplify your decision-making process. 
Enjoy ?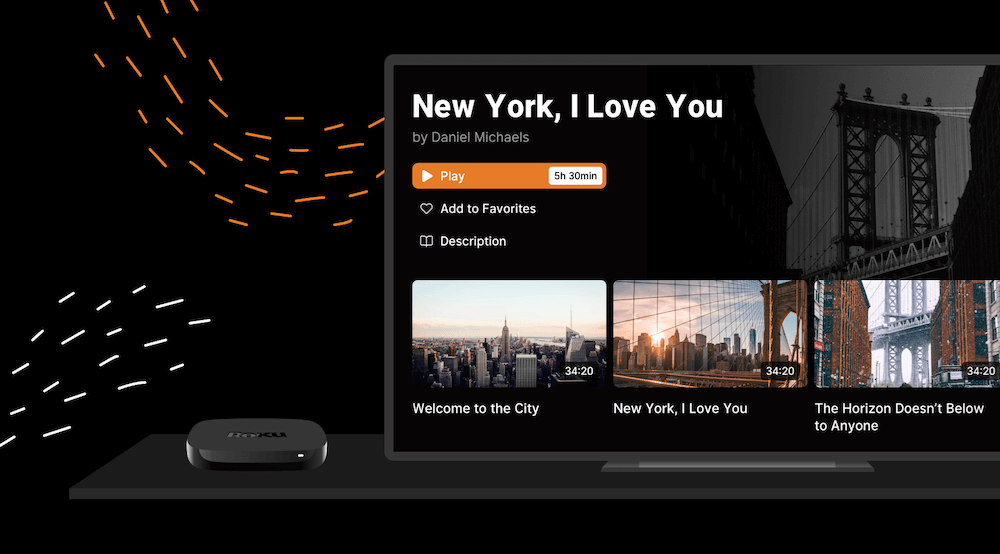 What to Look for When Shopping for the Perfect OTT Platform
The post 11 Best OTT Platforms for 2021 appeared first on Uscreen.