Now we're well into 2021,  we can very safely say that OTT platforms have become a much bigger part of our lives today than they ever were before.
The COVID-19 pandemic had a direct and significant impact on online streaming trends, and the demand for over-the-top (OTT) and high-quality videos became astronomically high, sustaining through lockdowns and beyond.
In fact, it's interesting to note that "searches for live streaming platforms increased by 3x-5x from before March 2020 (pre-COVID) and after March 2020 (during the COVID-19 outbreak)".
If you're considering joining the global movement of video streaming entrepreneurs, great thinking!  However, you should know that your success as a video content creator can be heavily influenced by the OTT platform you choose.
Will the OTT platform you choose for your business make scaling your brand easy and seamless , or complex and painful?
We've created this list of the best OTT video streaming platforms and live streaming solutions that are available on the market today to help you choose the OTT platform that best suits you.
But first, let's get some clarity and define what an OTT platform is.
What's an OTT Platform?
An over-the-top (OTT) platform, also called an OTT solution, is a service that gives users the opportunity to deliver pre-recorded and live-streamed content to internet-enabled devices like mobiles, smartphones, tablets, smart TVs, streaming sticks, and personal computers.
Today, most OTT platforms offer more than video streaming and video hosting.
Some include monetization features that allow you to sell your video content as one-off purchases, subscriptions, rentals, or bundled packages.
The OTT market is generally divided into three service types – subscription video on demand (SVOD), transactional video on demand (TVOD), and advertising video on demand (AVOD).
Next-generation platforms include more tools to help video content creators and brands run and grow a successful video streaming business while revolutionizing the status of cable TV and TV channels.
Here are some examples of popular OTT services and platforms that use OTT streaming technology to make this a bit more clear:
Netflix
Amazon Prime Video
Hotstar
Disney+
Apple TV+
Hulu
SonyLiv
HBO Max
All these subscription-based  platforms sound familiar, don't they?
Let's dive into the first OTT platform we have for you.
Disclaimer: All information in this article is accurate as of April 9th, 2021. If you see anything here that you know for a fact is incorrect, please do let us know so we can update it immediately. 
Platform #1: Uscreen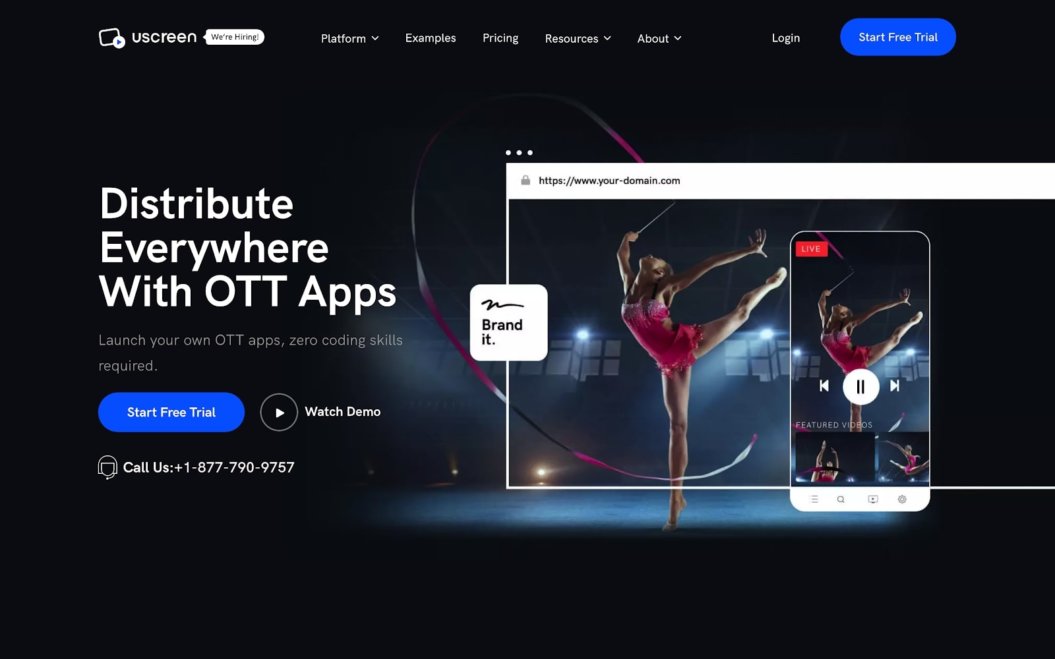 We're kicking off our list of the top OTT platforms with one of the best OTT streaming service providers out there – our very own Uscreen.
It's true, launching and running a video-based business out to the streaming market takes some elbow grease.
There's brainstorming, planning, recording, and editing.
You also need to promote your brand and content to grow an audience and make money.
While these are non-negotiables, the platform you use should help support your business growth by expanding your audience and increasing your subscribers.
Uscreen is built to give you time to focus on growing your business and retaining your users through efficient video content management and an exceptional user experience.
Additionally, it's perfect for beginners and pros, and everyone in between.
To be more precise, we're most popular among the following niches:
Yoga, health, and fitness
Lifestyle
eLearning
Arts and crafts
Faith and spirituality
Kids
Entertainment
To note just a few.
Our platform enables  video content entrepreneurs to monetize and distribute their videos on demand (VODs) as well as live video content with viewers from across the globe.
What we see as a differentiator for Uscreen from other OTT platforms is that  it's not just a place to upload and monetize your videos.
It's a place to build and grow a dynamic video streaming business that operates seamlessly and profitably.
We're growth-oriented here at Uscreen, and are all about empowering video entrepreneurs to grow their streaming businesses the way they've planned.
We have available the most tools, features, and integrations of any other OTT platform out there to help you grow.
Uscreen OTT Feature Breakdown
Let's have a look at a concise list of some of the most important and useful Uscreen features:
Video streaming services that allow you to deliver your content to audiences via your video streaming website and OTT apps, both on-demand and live
Video monetization options, including subscriptions, rentals, pay-per-view, bundles, lifetime access, and free trials
A video content management solution that makes categorizing, removing, and all-around video management easy
HTML5 video player that's responsive, easy-to-use, and works on all devices
Customization and website builder templates that are available to help you quickly launch your own branded website
Built-in marketing tools that include free giveaway funnels, lead generation tools, a landing page builder, subscription upselling, and powerful integrations
Community building tools that include live chat, comments with likes, and an option for community members to personalize profiles with custom avatars
Security protects viewers 24/7, ensuring privacy is maintained and all information shared within your channel is encrypted
Launch branded OTT apps available on iOS, Android, Apple TV, Apple Watch, Roku, Amazon Fire TV, and Android TV devices
In other words, Uscreen offers OTT solutions that users can easily brand with their colors and logos before making it available for viewers around the world.
This means that your audience can stream your original content on their mobile and TV devices.
Additionally, we offer our clients analytics tools that enable them to keep track of their growth and offer them insights on video consumption.
Put another way, you can track how well your videos perform through getting access to analytics data.
Let's circle back to our favorite Uscreen feature: our built-in, in-platform marketing tools which help our clients grow their business.
These tools include abandoned cart email sequences, "Try Again for Free" subscription options, as well as a churn reduction tool to decrease customer's leaving your channel.
Now, let's have a look at our pricing plans.
Pricing
Uscreen offers users three paid plans: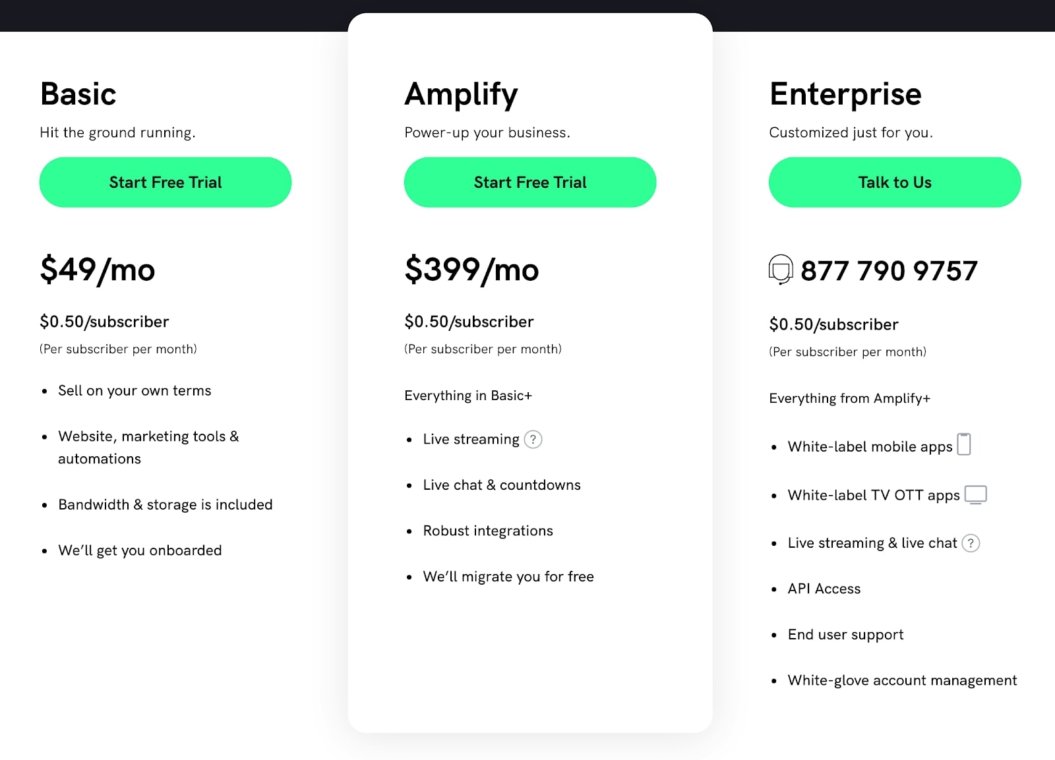 As you can see, prices per month go as follows:
Basic: $49/mo + $0.5 per subscriber/month
Amplify: $399/mo + $0.5 per subscriber/month
Enterprise + $0.5 per subscriber/month
Author's Note: The Enterprise plan is customized based on your company's needs so there's no fixed price for it. 
All three plans include bandwidth and storage, as well as marketing and automation tools.
Author's Note: Uscreen uses a blend of content delivery networks (CDNs) including Fastly, Mux, and CloudFlare, giving users the ability to stream tons of video content at the same time. 
 Some features that are specifically included in the Enterprise plan are:
White label mobile and TV apps
50+ hours of live streaming
End-user support
API access
White glove account management
We've now gone through lots of information about Uscreen and its features.
Let's get to the second OTT platform we have for you.
Platform #2: Wowza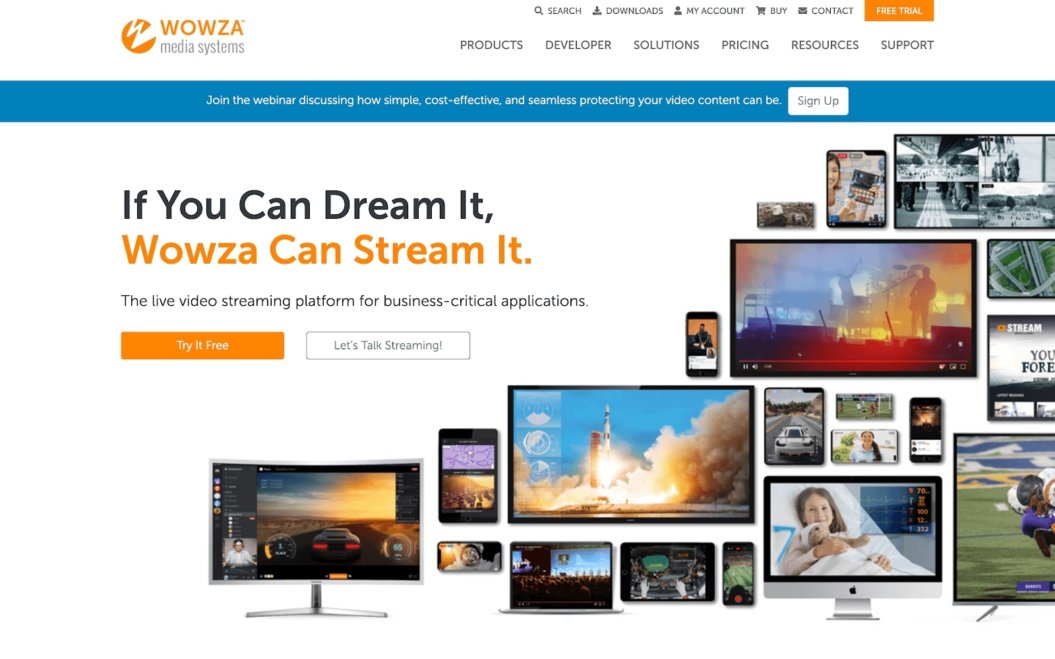 The second streaming video service we want to share with you is Wowza.
Wowza is a video on demand and live streaming engine that offers OTT streaming and broadcasting solutions.
To be more precise, Wowza might be exactly what you need in terms of  live streaming when you want to build your own infrastructure or configure your own server.
It offers a collection of standalone Software-as-a-Service and hardware solutions.
These include:
Cloud streaming services; a live-event streaming solution
Streaming server software
Live encoding solution
CDN, streaming delivery network
Overall, we think Wowza is ideal for large-scale operations.
The OTT service can be used by small and medium-sized brands looking for features like dedicated servers, or that want to leverage the platform's API, software developer kits (SDKs), and various partner integrations.
Let's look at Wowza's features in more detail.
Wowza OTT Feature Breakdown
Integration with player technologies, powering Chromecast, Roku, and other OTT services, as well as apps for tablets and smartphones
Closed captioning integrations for live and video on demand streams
Real-time analytics on video consumption
Adaptive streaming – streaming syndication to various destinations
Live-stream DVR
Video transcoding
Text-to-speech
DRM technology that offers integrations with third-party digital right management (DRM) tools
Video paywalls using InPlayer integration
Embed video anywhere
A robust CDN that ensures high-quality streaming for viewers
Live encoding solution: a hardware device that helps you manage and monitor your video production remotely
Pricing
These are the streaming cloud pricing plans Wowza offers to users: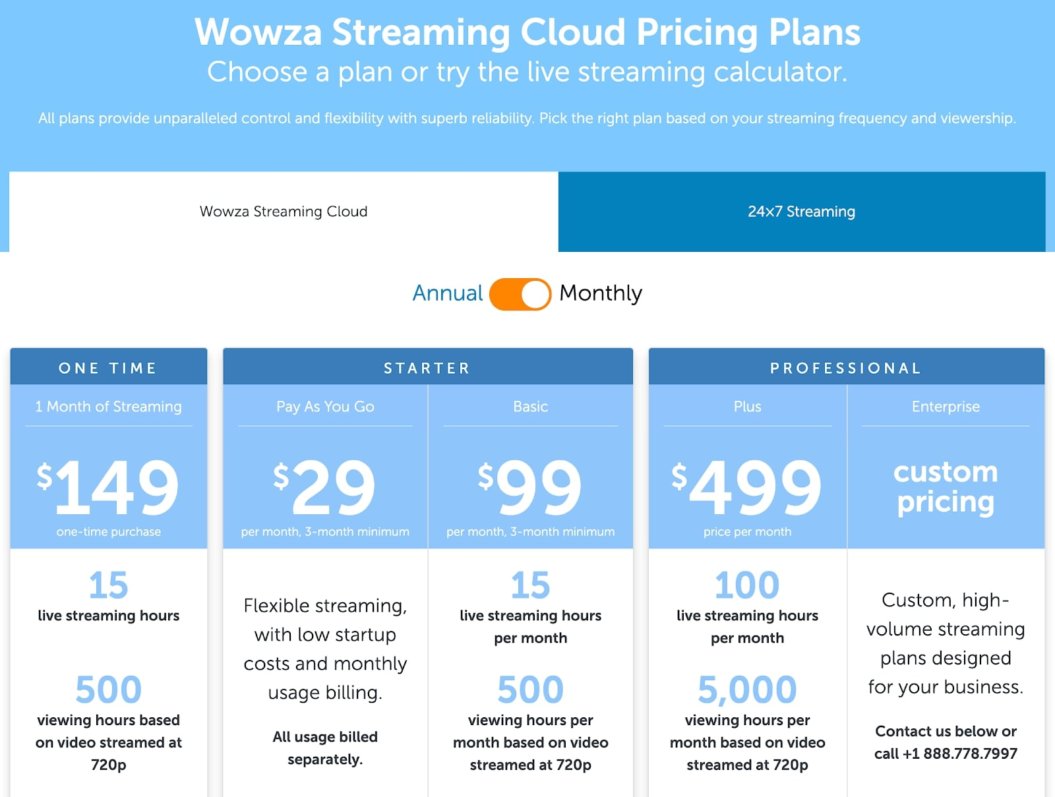 As of today, Thursday, April 8th, 2021, you can see that the Basic Cloud Streaming Service starts from $99 per month.
On the other hand, the Streaming Engine pricing plans that start from $145 per month look like this: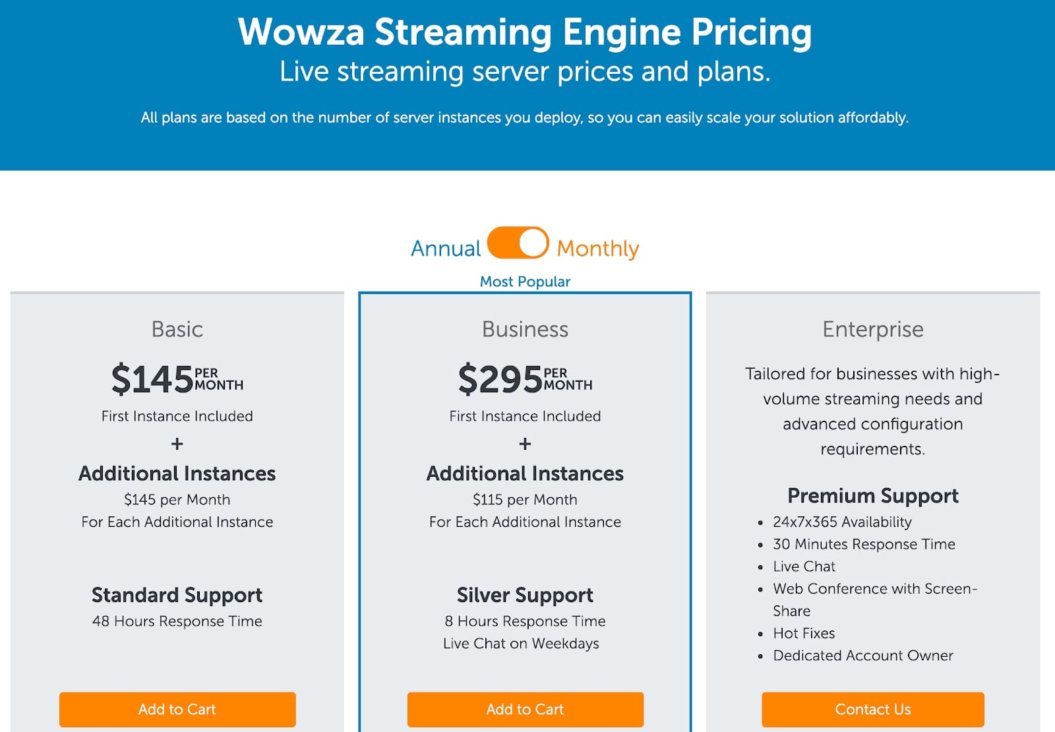 Moving on to the next OTT platform.
Platform #3: Brightcove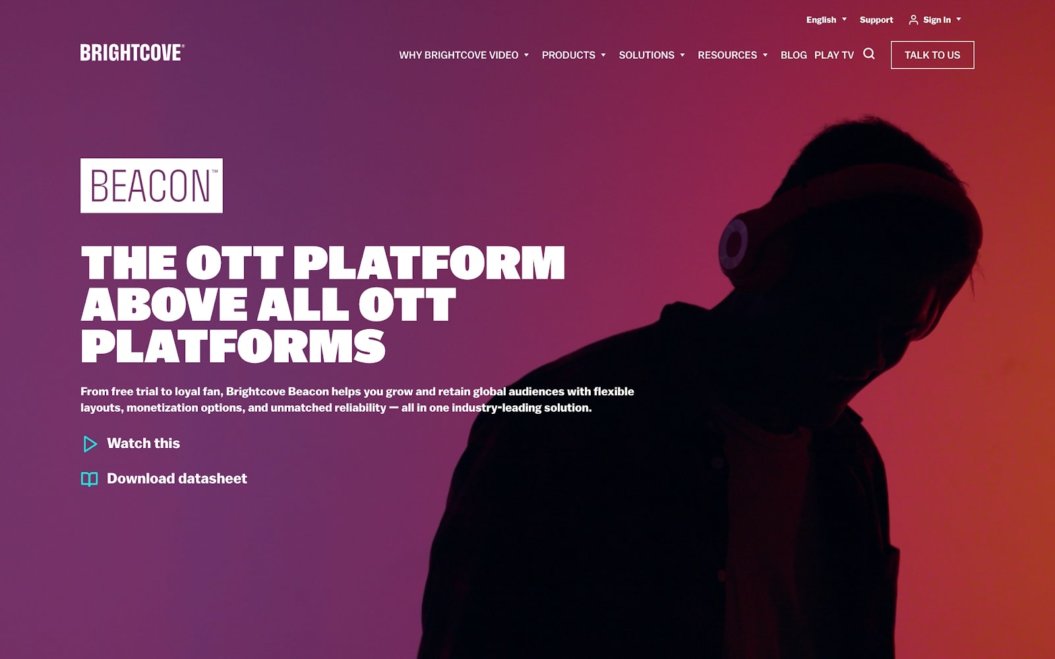 The third on our list is Brightcove's OTT platform, called Beacon.
This platform allows you to monetize live and on-demand video through OTT advertising, subscriptions,  one-time purchases, or as bundled packages.
It also packs analytics capabilities and allows viewers to record and playback live streams.
Beacon is designed for medium-sized as well as large brands.
Now let's dive into Beacon's features, to get a better sense of what they offer:
Brightcove OTT Feature Breakdown
Here's an overview of its features:
Advanced content management that includes the curation of playlists and carousels
Secure storage and delivery of content with DRM protection
Consistent viewer experience across devices
Customized package creation for different types of viewers
Integration with Google Analytics for viewership reports from all devices
Video monetization options include SVOD, AVOD, AuthVOD, and Freemium
Device management control for securing content and limiting the number of devices per account
Let's take a look at the tool's pricing.
Pricing
As of today – Tuesday, March 9th, 2021 – Brightcove's pricing plans are not available to view on their website.
Professionals that are interested in using their services should try contacting the company.
Let's get to our fourth platform.
Platform #4: Pivotshare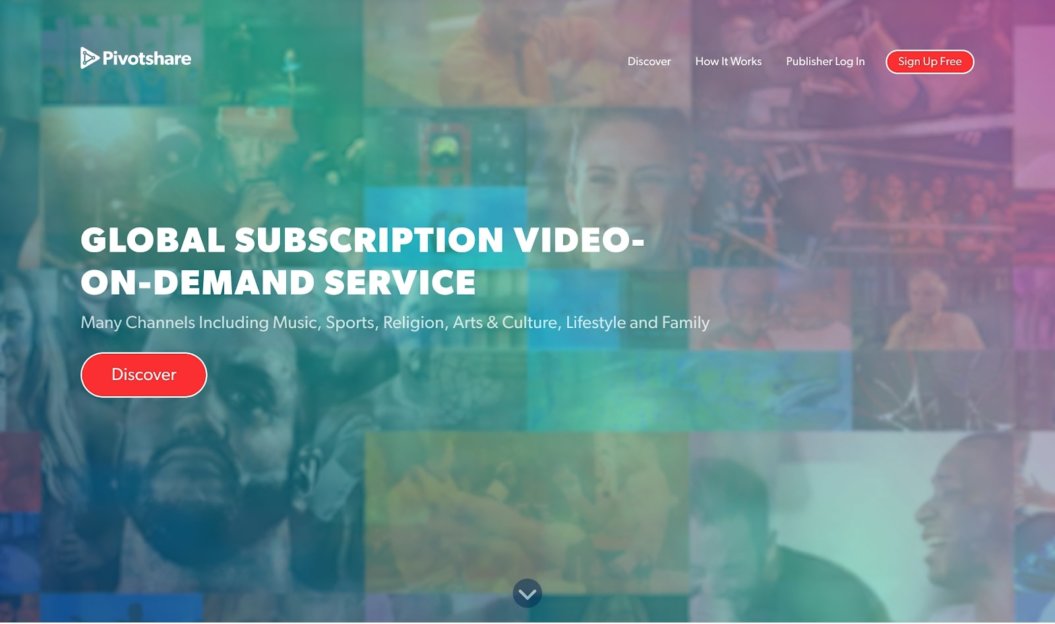 Pivotshare is a subscription video on demand/OTT platform.
According to the platform's website, video content creation at scale is a challenge.
For that reason, the platform suggests that collaboration is the best way to reach more viewers and earn more money from your OTT video content.
Pivotshare's collaborative platform allows you to invite collaborators to add content, so they can get:
Exposure
More value for their audience
A meaningful, industry-leading channel
Recurring monthly revenue
Marketing power
Pivotshare is ideal for small- and medium-scale video content creators who want to get their feet wet and collaborate.
Author's Note: Read our guide to learn what makes Uscreen one of the best Pivotshare alternatives out there.
Pivotshare OTT Feature Breakdown
Want to know some of Pivotshare's main features?
Have a look:
Responsive channel design for a branded experience
Storage of credit card information and repeat billing for repeat purchases
Monetization includes subscriptions, coupons, and free trials
Channel customization is similar to YouTube, giving you the ability to change colors of your channel page elements,  add a logo, and change your background
Social integration enables social sharing with in-stream video previews and action buttons
File downloads and attachments – PDFs, images, or other videos – can be included with videos as additional content
Set chapters and sections giving viewers greater searchability of your video library and the option to use video bookmarks
Set trailers for videos using video previews or separate uploads
Let's take a look at Pivotshare's pricing.
Pricing
Pivotshare offers users a free sign-up because it basically makes money when you start making money.
Their compensation model can be described with the following points.
Channel creators automatically retain 10% of earnings from all content revenue of collaborators in your group.
Pivotshare pays users 60% of all revenue for all contributed content sold as a rental or a download.
60% of all subscription income is also split among contributing creators.
While collaboration is a major feature, you can create a single, stand-alone channel where you receive 70% of all revenue and Pivotshare takes 30%.
Platform #5: Kaltura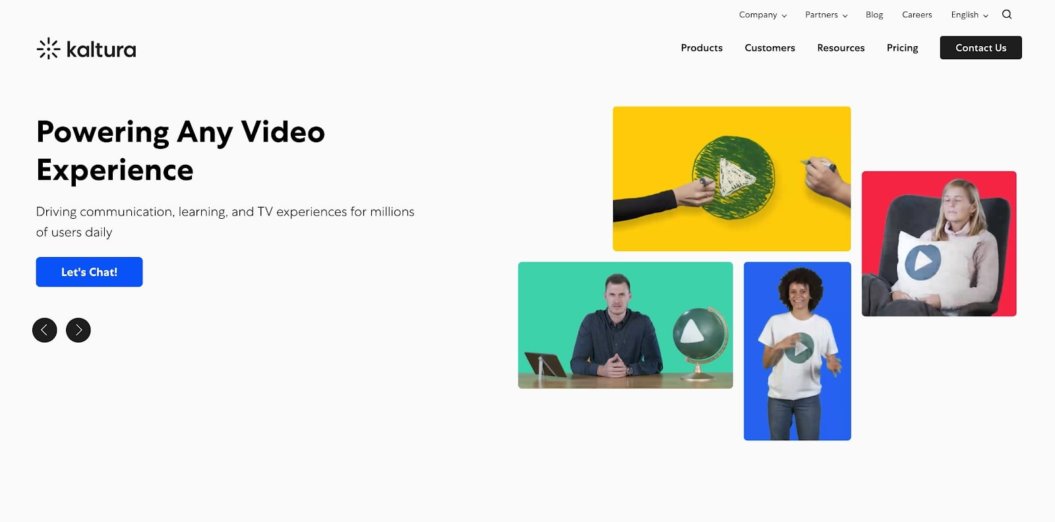 Kaltura is yet another OTT platform.
It fits perfectly into corporations, allowing you to host everything from meetings, virtual classrooms, and webinars, plus OTT streaming of live content for town halls and podcasts, and even pitching with video messages.
It also works well as a learning management system (LMS) and live TV solution for service providers and broadcasters.
We think it's ideal for large-scale or multinational brands.
Kaltura OTT Feature Breakdown
Some of the most important Kaltura OTT features include:
Video content management platform, the Kaltura Player, allows users to create interactive and customizable viewing experiences
Load time and responsiveness optimization using adaptive bitrate delivery
Integrations with real-time analytics that help improve marketing, track share frequency, and content engagement
Content discovery through search and fast lookups
Video players integrations with third-party apps
Manage various asset types like movies, news, clips, episodes, electronic program guides (EPG), and recordings
Audience engagement through SMS, email, and in-app pop-ups
cDVR scheduler to schedule content recording
Multi DRM allows video playback when users are offline
Let's dive deeper into the company's pricing options.
Pricing
Kaltura offers pricing packages in relation to:
Learning and development
Communication and collaboration
Marketing and sales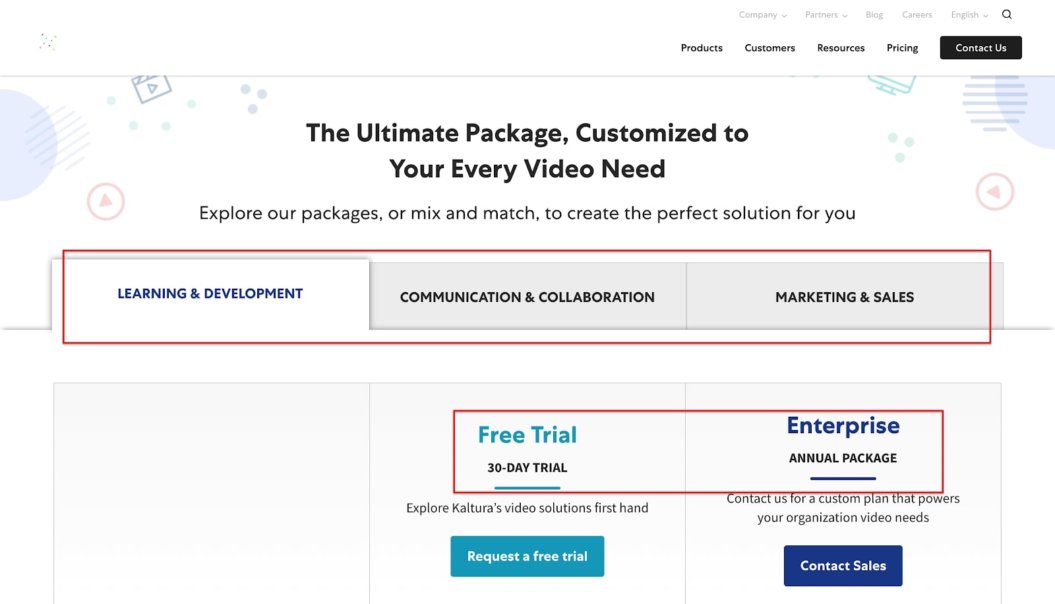 In all three cases, the company offers users a 30-day free trial and an annual package for enterprises.
As you can see, prices aren't available on the Kaltura website, as of today – Tuesday, March 9th, 2021 – and those interested should call the company's sales department.
Moving on to the next one.
Platform #6: IBM Watson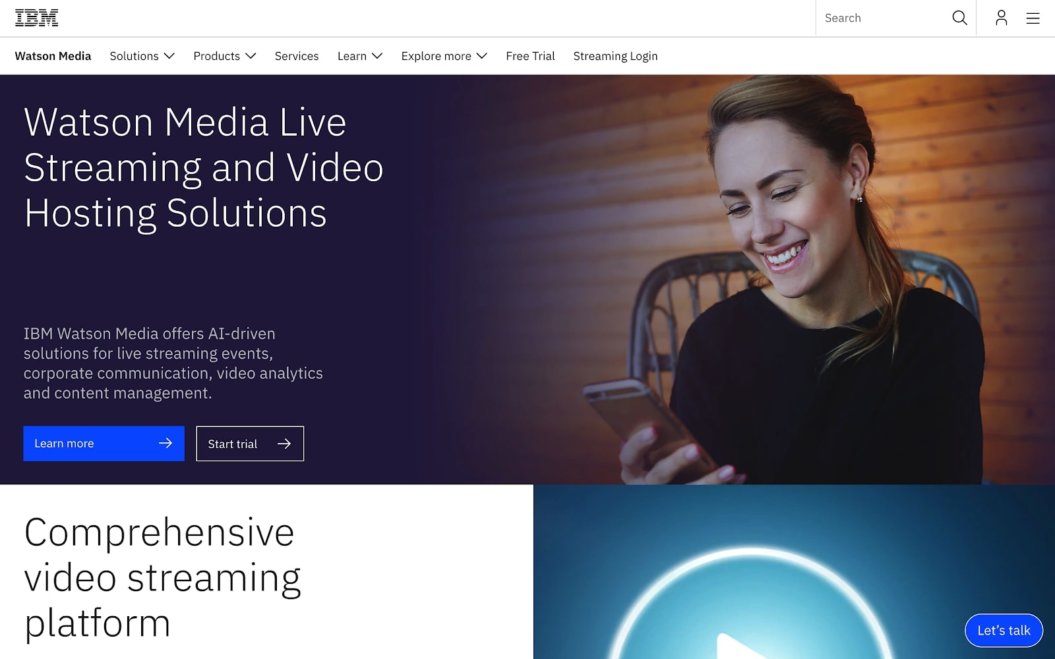 IBM Watson Media is a streaming medium and video hosting company for enterprises.
It's packed with functionality and features for large-scale operations and API access with customization capabilities for more advanced users.
Let's have a look at the main features of our sixth OTT service provider.
IBM Watson OTT Feature Breakdown
IBM Watson Media offers AI-driven solutions including the following:
OTT streaming with capabilities including white-label options and monetization of content
Ad integration for video monetization
Ad tags and placements management with Google Doubleclick for Publishers (DFP) and Google IMA integration
Live streaming service for creating large scale live streams, webinars, virtual events, and corporate events
Built-in multi-CDN delivery
Real-time video analytics
The platform's content management system (CMS) comes with a useful online video editor for cropping unwanted video sections
AI-driven live stream captioning
There are other features, but the ones mentioned above seem to be the most prominent among them.
We're now going to discuss the pricing plans IBM Watson offers.
Pricing
Pricing plans are not available on the company's website, as of today – Tuesday, March 9 2021.
A free trial includes the following: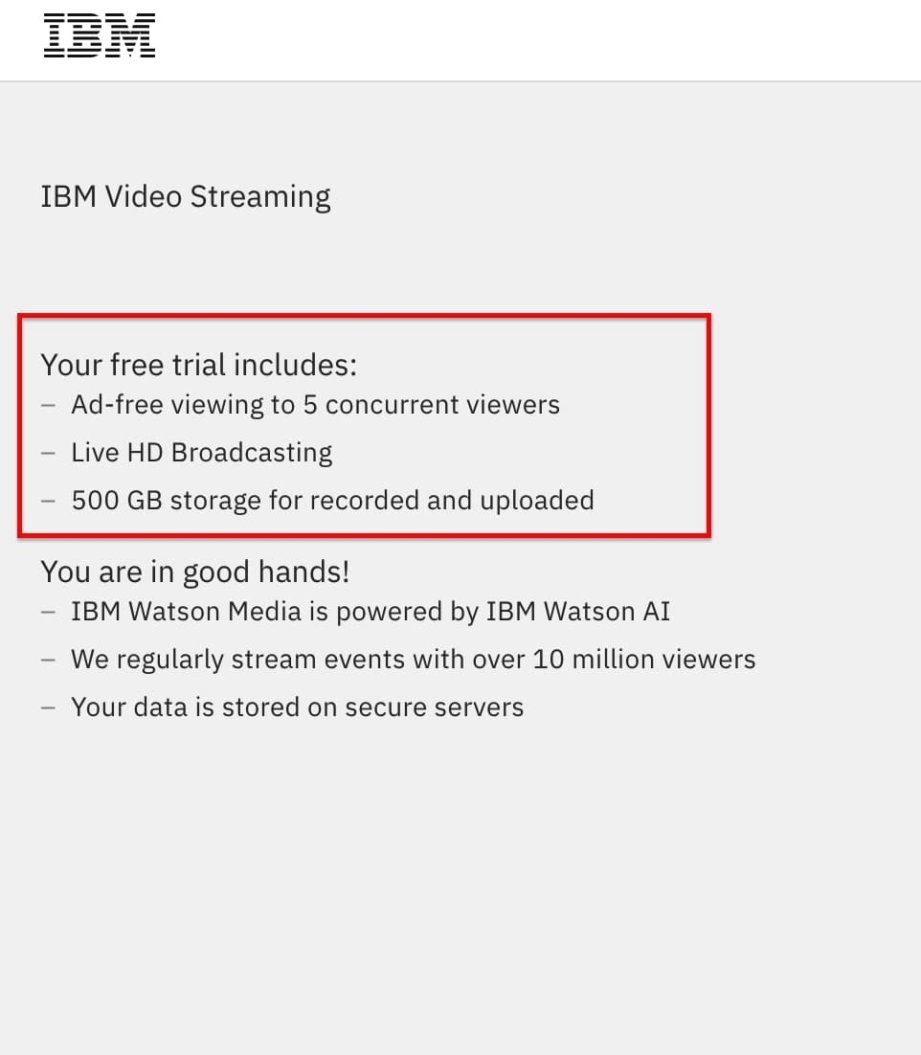 Companies that wish to know more about the pricing packages that are available should contact the brand directly.
Let's get to yet another OTT platform provider we want to discuss with you.
Platform #7: Accedo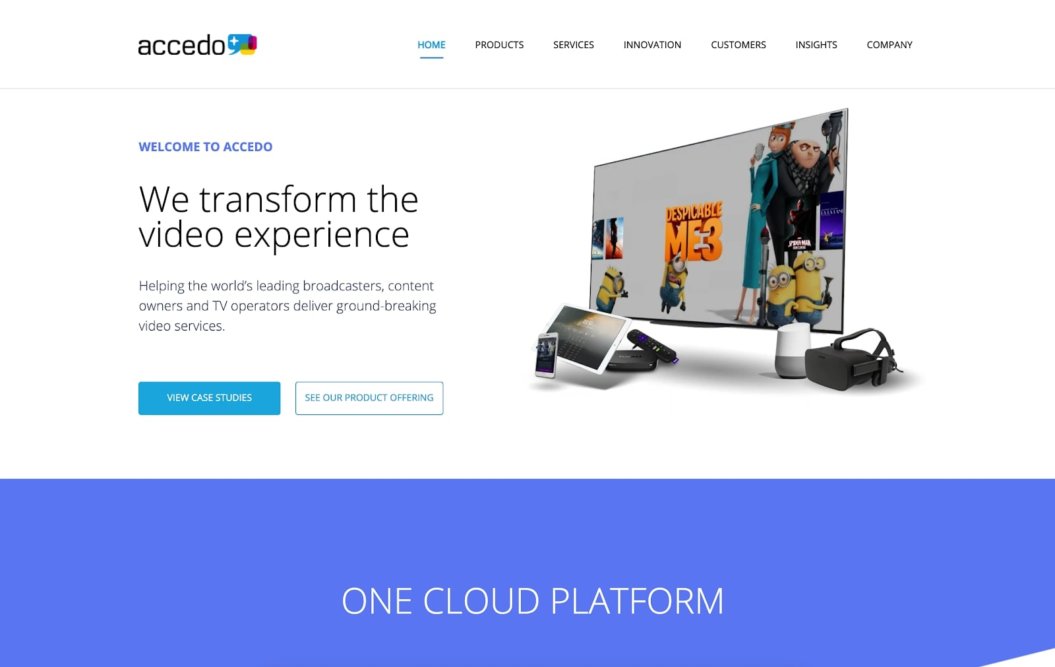 Accedo is a one-cloud platform and one of the best providers in terms of OTT services.
The company provides users with a number of services and products that facilitate their video business journey.
As a white-label solution, Accedo also provides a marketplace filled with third-party apps that can be integrated into the Accedo One cloud platform.
Moreover, Accedo also presents a wide range of case studies that prove its effectiveness in bringing popular TV shows, among other video content, to the most popular OTT platforms.
Overall, the platform is flexible enough for use by small, medium, and large brands.
Accedo OTT Feature Breakdown
The Accedo OTT features that we think are truly worth mentioning are:
Customized live streaming experiences
Distribution to a range of popular VOD platforms
Business models include subscription-, ad-, or transaction-driven set up
Build and manage dynamic, customized video app experiences across all screens and streaming media platforms
Publish, manage, and maintain a full suite of phone, tablet, and connected TV apps that leverage native code and device features
Easy-to-use video editor
UI management facilitation and content curation with the Accedo visual editor toolset
Rollout of 5G technology, a feature that can significantly affect the digital content consumption in relation to internet connection
Display of real-time service analytics
Pricing
No pricing plans details are available on the Accedo website as of today, Tuesday, March 9th, 2021.
Moving on.
Platform #8: Yondo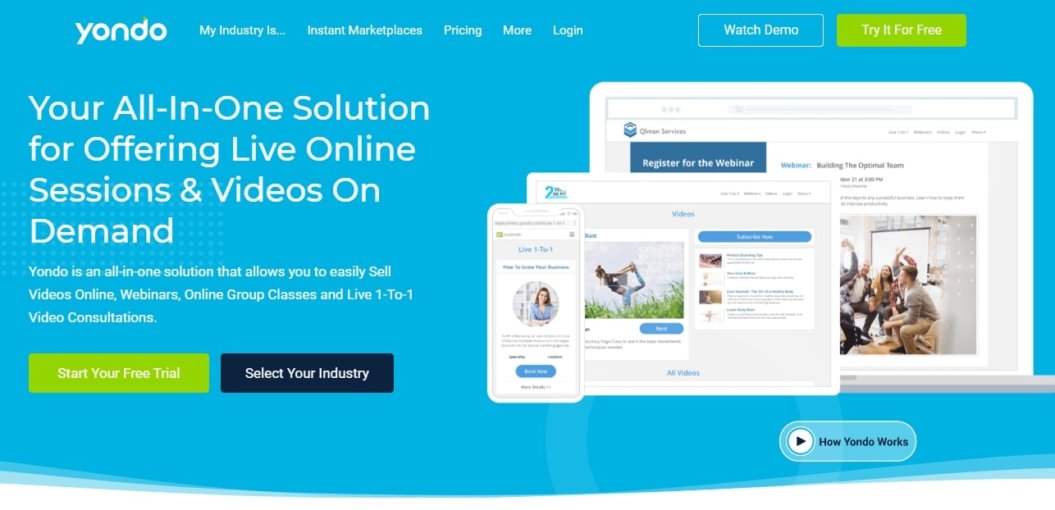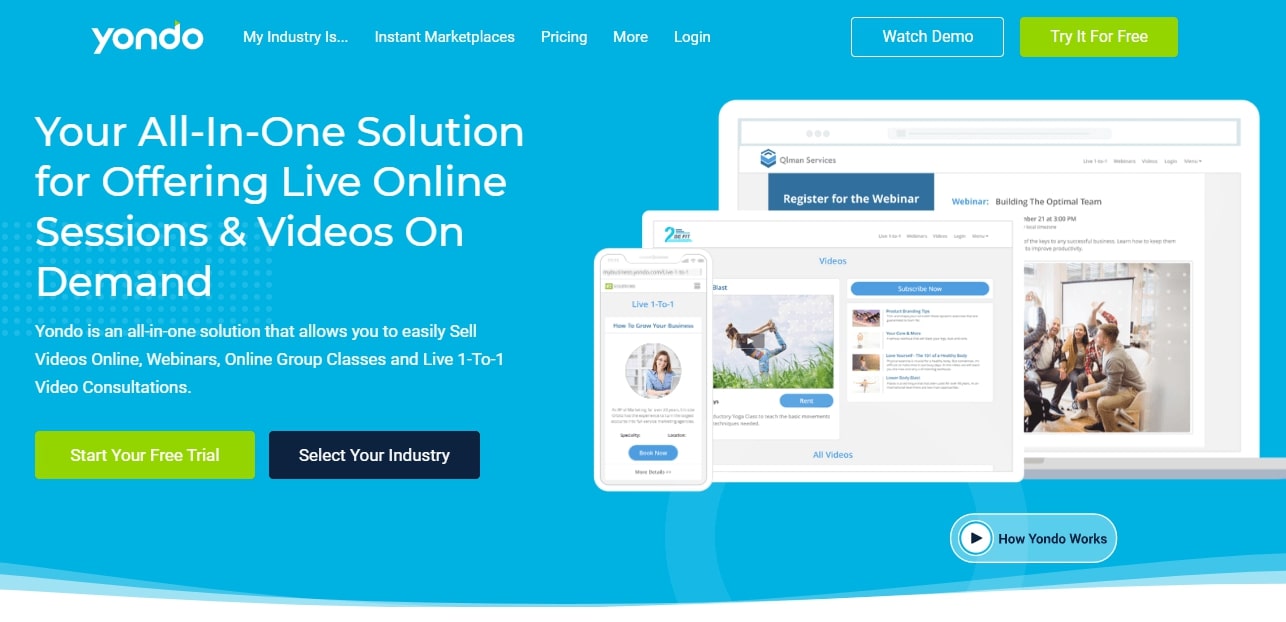 Yondo is an all-in-one OTT solution that offers a wide range of OTT services, from live online sessions to on demand video streaming.
Yondo can be used by small, medium, and large brands.
To be more precise, the company seems to be focusing on working with professionals and companies from the following industries:
Fitness
Consulting
Teaching
Medical
To mention a few.
Now, let's dive into  the service's features.
Yondo OTT Feature Breakdown
The main Yondo features, as found on the company's website, are:
Video on demand with both free and pay-to-view options
Live sessions, consultations, and classes
Webinars and group classes for groups with over one thousand members or attendees
Email automation and branded system emails
Fully customizable Live Experience Player
Limited customization with basic website templates
Integration with top services like Dropbox, HubSpot, Mailchimp, and Slack
Prebuilt online platforms and stores for users from different industries
Customer data analytics and insights with Google Analytics integration
Let's have a closer look at the tool's pricing.
Pricing
When we looked on Thursday, April 8th, 2021, we found that Yondo offers users three paid plans that go as follows:
Starter: $69
Professional: $139
Premium: $349
Here's what users get with each one of the plans: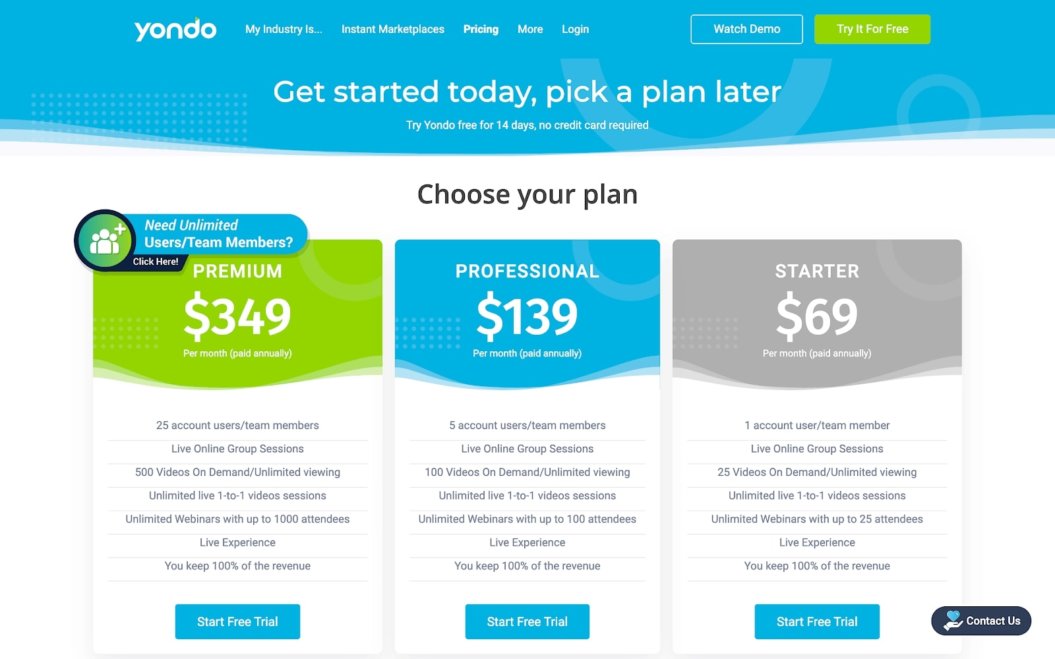 The ninth OTT platform on our list is right below.
Platform #9: JW Player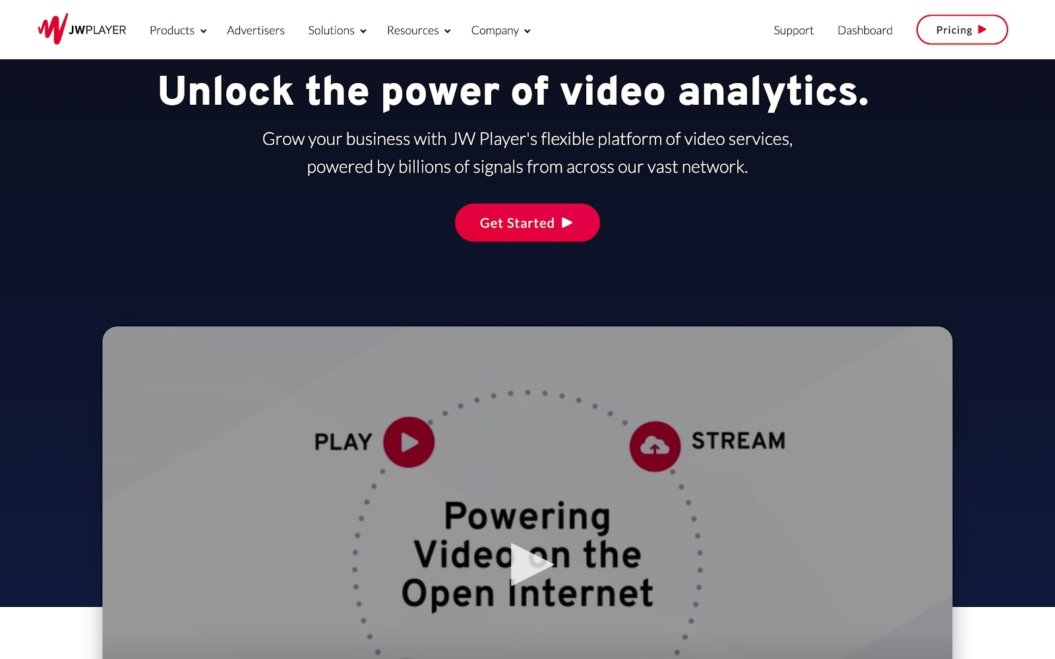 JW Player has come a long way and it couldn't be missing from this list.
Established in 2005, it's one of the earlier digital video players and has evolved to offer more features to help video content creators elevate their brands.
The platform is a good fit for everyone, from startups to large media companies and brands that want to focus on scaling and monetizing content through ads.
JW Player OTT Feature Breakdown
The JW Player OTT features we definitely need to share with you are:
Responsive and customizable HTML5 video player
Broadcast quality live streams
OTT apps available for Amazon Fire TV, Roku, Apple TV, iOS and Android smartphones, Android TV, and Samsung Smart TV
Custom video gallery set up
360 videos streams and VR
Video analytics with a number of integrations like Google Analytics, Adobe, and Nielsen
Video monetization using ads and supports SpotX, Google DFP, Google IMA, AdX, and FreeWheel
Article matching pulls relevant videos from your library to match written content on your website
Recommendation engine that pulls similar content from across the JWPlayer network and adds it to a curated playlist for viewers
Pricing
As it stands on Thursday, April 8th, 2021, the JW Player platform gives users the opportunity to choose between a Starter paid plan that costs as little as $10/month and an Enterprise paid plan that comes with custom pricing.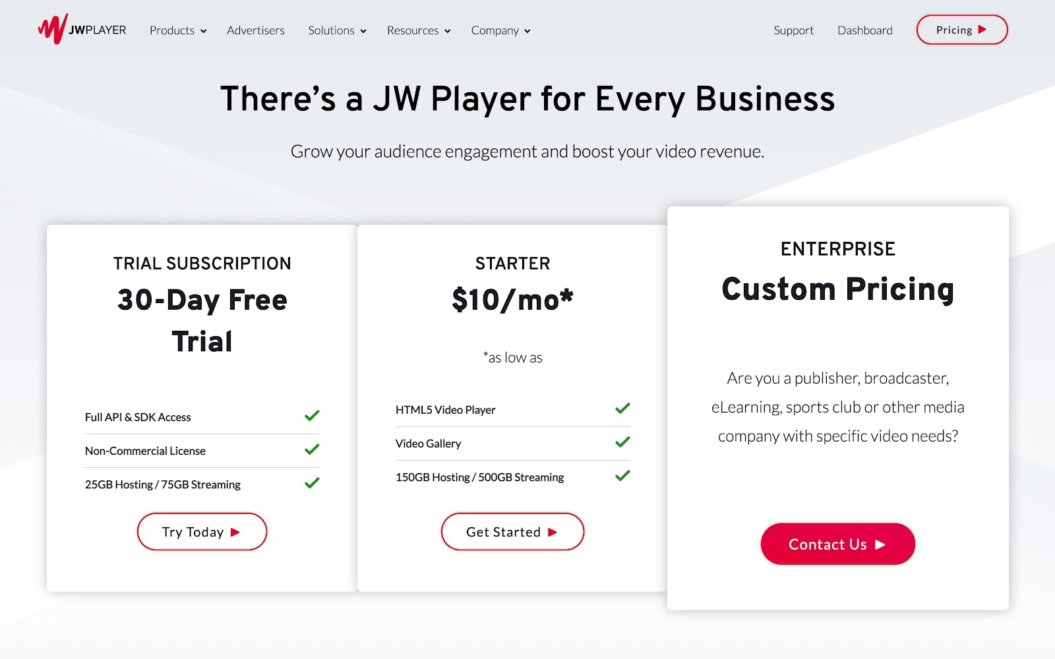 As you can see, the company also offers a free 30-day trial subscription.
Let's get to our second to last platform.
Platform #10: Vimeo OTT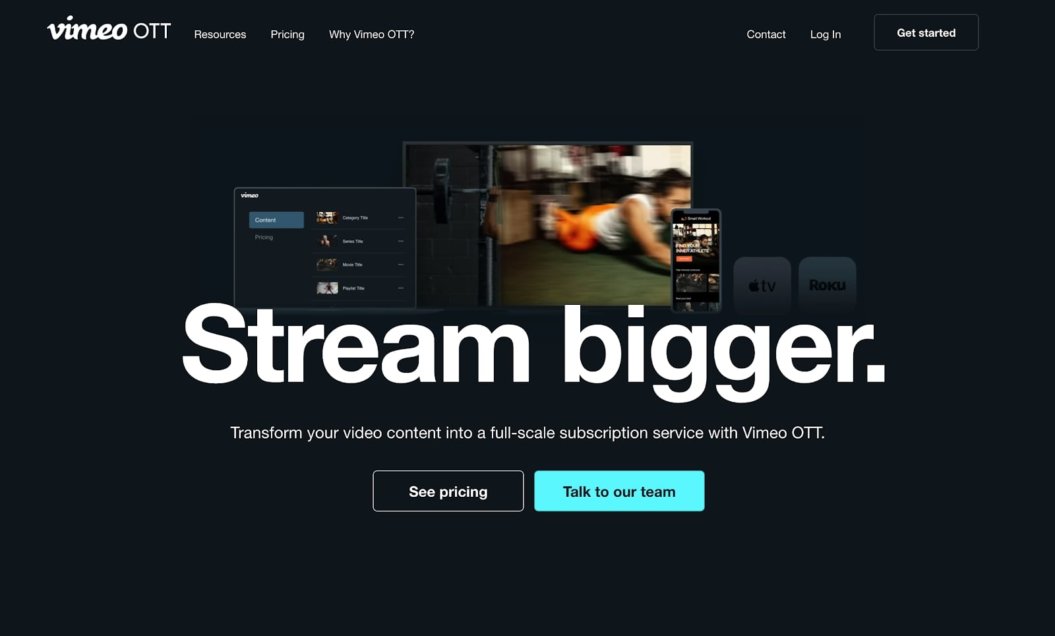 Vimeo is famously known as one of the oldest and often-chosen online video solutions, as well as one of the best OTT platforms for streaming content online.
Its OTT solution is an easy-to-use option, offering all the basics you need to get started as a video content creator.
It's perfect for small to large brands and also offers access to mobile SDKs and Vimeo's API.
Author's Note: In our guide, you can find an interesting comparison between Uscreen and Vimeo, in case you want to know more about how Uscreen compares to Vimeo. 
Vimeo OTT Feature Breakdown
Here are some of the Vimeo OTT features:
Multiscreen videos
Video website themes with limited customizability
Service insights and analytics
Launch branded apps on iOS, tvOS, Android, Android TV, Amazon Fire, Roku, Xbox, and Samsung Tizen devices
Video monetization in the Starter plan is through subscriptions and transactions
Video monetization in the Growth and Enterprise plans is possible using subscriptions, transactions, advertising, and registration
Live streaming with auto-archive and the ability to run simultaneous streams – only available with the Vimeo Enterprise plan
To mention a few.
Pricing
The Vimeo OTT pricing plans are pretty straightforward.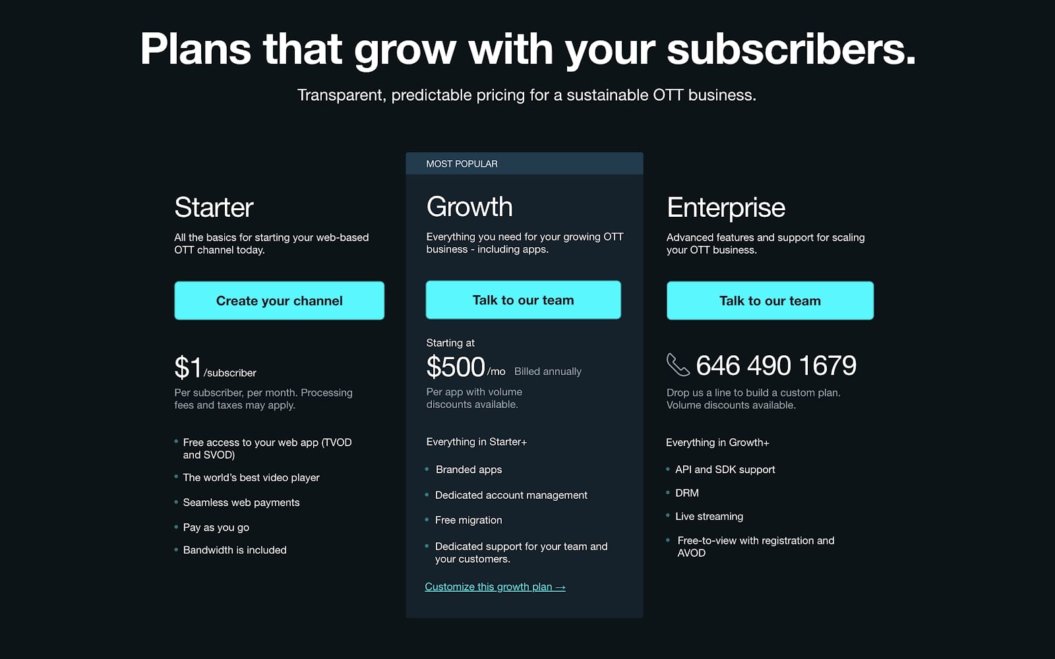 As you can see on the snapshot above – taken on Thursday, April 8th, 2021 – the Starter paid plan costs $1 per subscriber, while the Growth plan is $500 per month.
Companies in need of advanced features should contact the Vimeo team and get additional info on the services they offer, as well as pricing.
Keep reading to know more about the very last platform on our list.
Platform #11: BridTV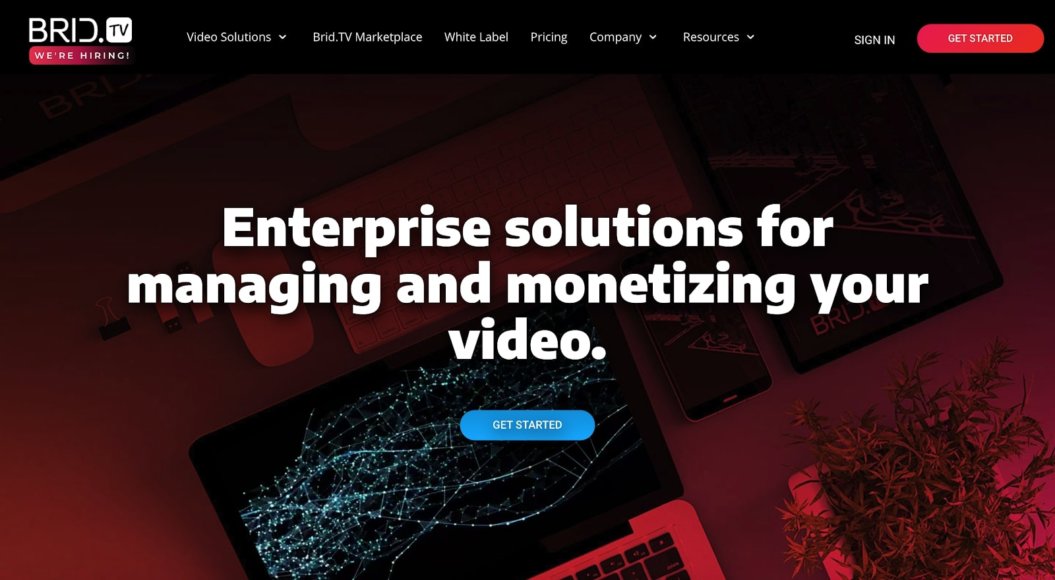 BridTV is a powerful, ad-based OTT platform.
It's designed to make broadcasting and monetizing content at scale easier for large video producers.
Let's see some of its most prominent features.
BridTV OTT Feature Breakdown
The BridTV features we couldn't miss mentioning are:
Monetization and overlay options with VAST, VPAID, and Google IMA AdTags
Publishing and billing management system
BridTV analytics and reports
Brandable and customizable HTML5 video player
Header bidding with Prebid and SpotX
Live streaming and DVR
AI content matching
Let's now discuss the cost of the service.
Pricing
BridTV offers a number of choices when it comes to pricing, which we checked on Thursday, April 8th, 2021.
More specifically, the company offers a free plan to get you started that includes video monetization and playlists.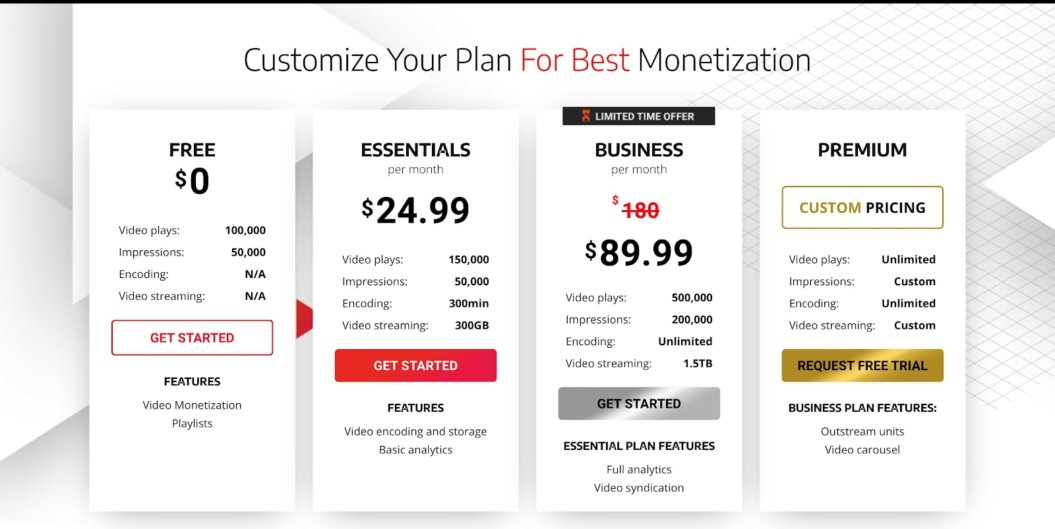 The Essentials paid plan costs $24.99 per month, whilst the Business paid plan is at a reduced price of $89.99.
Last but not least, there's also a Premium plan that comes with custom pricing based on the users' needs.
You've made it through the end of our list of eleven great OTT platforms.
Let's discuss a few tips for how you can scout the best OTT platform for your needs.
We also have a killer resource to share.
How to Choose the Best OTT Platform for Video Monetization?
Information overload?
We get it; there's a lot of options out there and finding the best OTT solution is a little overwhelming.
That's why we've created this guide  to help you.
To be more precise, we've put together an OTT platform shopping list that can help you make sure you're taking all the right steps in terms of finding the right OTT platform for video monetization based on your needs.
Our resource is a collection of questions every video content creator wishes they had when they went OTT platform shopping.
Here's a look at some of what you'll uncover:
Why a web platform is a must
Why a website builder is a good indicator of how much control you'll have on an OTT platform
Why a CMS is essential
Along with many more.
We've also included a free downloadable guide with quick points to simplify your decision-making process.
Enjoy!
Now Over to You
There you have it.
A list of the eleven most prominent OTT platforms in 2021.
In this post, we've seen an overview of several platforms and discussed their main features, and their pricing options.
Additionally, we've given you a few tips on finding the best OTT platform and monetizing your video content.
We can only assume that if you've made it this far, you're probably looking for an OTT solution for your brand.
We believe that a 14-day Uscreen free trial can totally help you get a clear idea of the value you can get from an advanced, optimized, and easy to use OTT platform.
Frequently Asked Questions (FAQs)
We're sure that you know now lots about OTT platforms and their capabilities.
To fill any gaps, in this section we'll try to answer some of your most common questions and make sure you leave our blog as an OTT expert.
Q1. Is Netflix an OTT platform?
Netflix is a subscription-based OTT streaming service, rather than an OTT platform, that allows users to stream movies as well as TV shows on devices that are connected to the internet.
Q2. How do OTT platforms make money?
There are three main routes through which over-the-top platforms can make money. These are subscriptions, pay-per-view, and advertisements.
Q3. How many OTT platforms are there?
There are dozens of OTT platforms around the world, including Uscreen, Vimeo OTT, and Brightcove.
Even though it's impossible to get an exact number of platforms, there are various solutions out there to cover different needs that people have when it comes to video streaming and monetization.
Q4. What's the difference between OTT and connected TV?
Over-the-top (OTT) platforms help creators deliver video content that's distributed through the internet and goes beyond the traditional television set.
On the other hand, connected TV (CTV) is any television set, like gaming consoles and smart TVs, that use the internet to stream videos.
Q5. What is the difference between OTT and IPTV?
The biggest difference between OTT and IPTV, which stands for internet protocol television, is the network each of the two uses. 
OTT uses an open network – the internet – to stream videos while IPTV uses closed networks, such as LAN and WAN.
Q6. Is OTT the same as streaming?
Streaming is only one of the capabilities that OTT services provide their users with.
Put another way, OTT services include any type of video streaming media and video content that goes through the internet to get to users.
Q7. Is OTT the future?
OTT services have definitely changed and continue to change the entertainment industry by making streaming services affordable and accessible to a wider audience.
We can only assume that the popularity of video content will continue to increase and in that context, we would say that OTT is, indeed, the future.
Q8. Which OTT platform is best?
We respect that there are many great OTT platforms out there.
Saying that, we still think that Uscreen is a fantastic platform that provides you with a number of truly innovative and valuable capabilities that can help you make the most of your video content.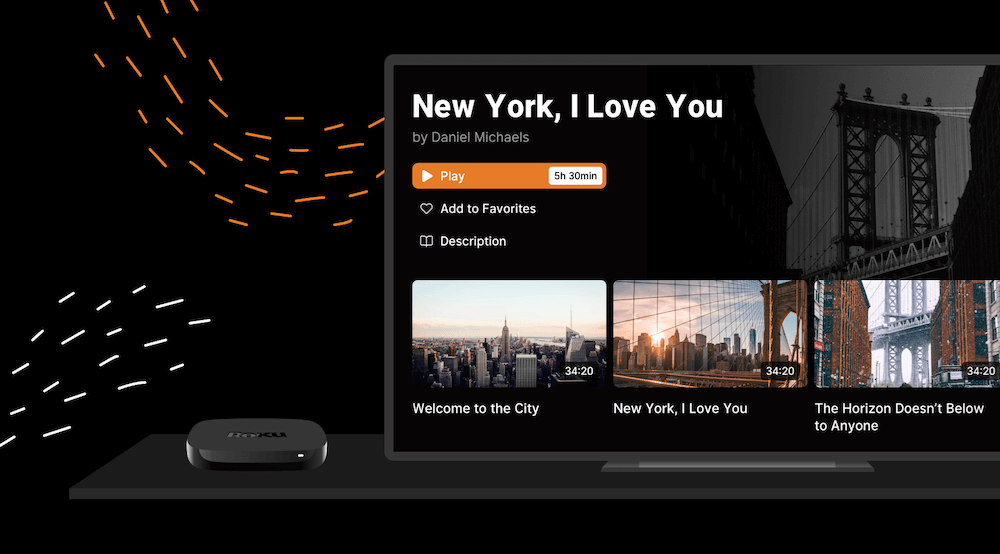 What to Look for When Shopping for the Perfect OTT Platform
The post 11 Best OTT Platforms for 2021 (Pricing & Features Included) appeared first on Uscreen.